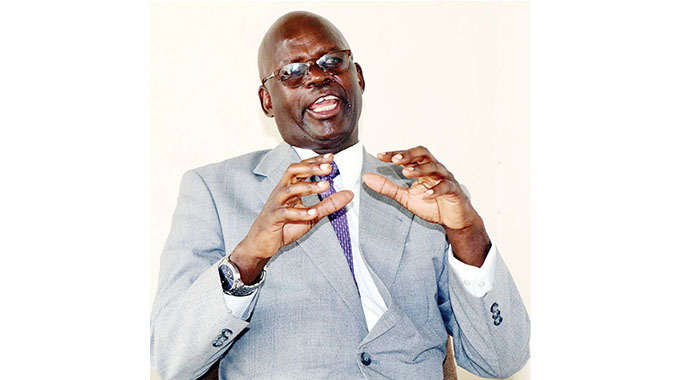 The Sunday News
We continue our interview with former Zanla member of the General Staff and instructor during the armed struggle, Retired Brigadier-General Edgar Dube pseudo name Cde Lot Sibanda.
In our instalment last week the Bulilima District born, Brig-Gen Dube spoke about how he was recruited into the Zanla ranks while he was still a schoolboy in neighbouring Botswana where he was staying with his father who was working in Francistown. Today Rtd Brig-Gen Dube narrates to our Assistant Editor Mkhululi Sibanda (MS) about his stint as a recruit at Mgagao in Tanzania and the political events of that time. He also speaks about the death of Zanu chairman, Cde Herbert Chitepo on 18 March 1975 in Lusaka, Zambia. Below are excerpts of the interview. Read on…
MS: You spoke about your life as a recruit at a Zanu farm, just outside Lusaka and the fact that you were trying to adjust as there was the issue of the language factor. Take us through that period then.
Rtd Brig-Gen Dube: More recruits were coming in to join us and some who were Ndebele speakers as well and I should say the comrade who had recruited me in Francistown, Dick Moyo was doing a splendid job. However, we later received sad news that Dick Moyo had been killed by a parcel bomb, he died earlier than Chitepo, it should have been October of 1974 if I am not mistaken. When the news came I was in Tanzania where we were undergoing our training. It was just at the beginning of October and of course the party later sent another comrade there because the struggle had to continue.
While still in Zambia I later managed to adjust, then two lorries were organised for us to go for training. At the camp we were doing political orientation and most of the time guys would be asking "but where are the guns. Give us the guns as quickly as possible." But the commanders there would say first and foremost you have to do political orientation so that you understand why you have to use the gun, what for and so on. When I was there that is when I met the group that turned against the revolution, remember the infamous Badza-Nhari rebellion. One of the architects of that political mischief Dakari Badza came to where we were. He had been demoted and withdrawn from the front for cases of indiscipline. He was a cunning character.
MS: Then when did you start your training?
Rtd Brig-Gen Dube: Three weeks down the line when I arrived in Zambia that is when two lorries, a Fiat and Bedford drove in at the farm to take us to Tanzania for training. The Bedford was being driven by Cde Clayton Chigowe and the Fiat was in the hands of Cde Charles Dauramanzi. The first lorry to load the recruits was the Fiat and I entered into the Bedford. That is when I got the name Lot Sibanda.
We were given pseudo names as we moved to board the trucks. Already the names were there having been written by the security department and one would pick his as he moved to board the truck. I had picked the name, Shapurika Nyamahuru and as I was still wondering how I will pronounce and internalise that name which then was a mouthful to me as my Shona was still bad, but a guy who was in front of me was ordered to withdraw from the travelling party because he was limping so he could not go for training in that condition. As he was being withdrawn I was told to take over his pseudo name as I was the next in line and drop mine for the guy who was coming after me.
That is how I became Cde Lot Sibanda. As for our travelling to Tanzania we drove the whole night and slept at Tunduma that is the border post between Zambia and Tanzania. We slept there because when we arrived we found the border post closed, we arrived there at around 3am if my memory still serves me right. Normally the guerillas would drive the recruits at night and I later realised that was because you mustn't know where you are going or where you are coming from, that is from a security point of view.
So we slept there and early in the morning around 6am or so the border was opened. We then crossed into Tanzania obviously without passports. After crossing the border we got to a Tanzania Defence Forces' base called Mbeya and that is where we got our breakfast as well as lunch. It was very, very cold on that day. From there we were taken to Mgagao that is where I got my military training. It was the old Mgagao made up of tents and bamboo structures.
MS: How did you find the place?
Rtd Brig-Gen Dube: It was there early in the morning at a parade that I met an impressive and talented group of instructors. That is where I met now State Vice-President Constantino Chiwenga (Dominic Chinenge), now late General Amoth Chingombe, who was called Cde Agnew Kambeu, Stephen Chocha (former Police Commissioner-General Augustine Chihuri), there was also the now late former Airforce commander and National Hero, Perrance Shiri, Chitakura Makasha, Parker Chipoyera, Dzinashe Machingura and so son.
The other instructor I was forgetting was Godwin Mlambo. Mlambo is now late also, he died in a car accident along Harare-Chitungwiza Road, he was a colonel in our army. Back to the events then, the following day after lunch we were moved to the new Mgagao which was built with very nice structures. That is where we did our training. So those were the people I met and they made me a soldier. I went through capable hands.
MS: How many were you in your group?
Rtd Brig-Gen Dube: In our group when we left Zambia for Tanzania we were 293 if am not mistaken. During training I was in a group of 201. My company was named the Takawira company and in that group I had the likes of now Brigadier-General Kamusikirwa who was just phoning me when we were about to start this interview. He is one of my dear friends. He is one of the guys who helped me to be able to speak Shona and I am now fluent. We were in the same company, same platoon, same section.
We also had Colonel Chihumba who is now at the army headquarters, Joe Redzai was my deputy section commander, the section commander being a guy called Toro because he was very tall. During training that is when we received bad news that Chitepo had been killed by a bomb in Lusaka, Zambia. But before that Chairman Chitepo had an attempt on his life but survived. I think many people are not aware that there had been an attempt on his life before the unfortunate fatal incident happened.
MS: What happened in the first attempt?
Rtd Brig-Gen Dube: The bomb went off at exactly 2pm in his office but he delayed in coming into the office, so when he arrived in the office, the bomb had exploded. I know a number of people don't talk about that incident or maybe they don't know. I think that bomb, which was a parcel one was taken and placed in his office. That was the first attempt that I know on Chitepo's life. Then happened the second incident where the enemy managed to kill him.
MS: How were the news of Chairman Chitepo's death received by the recruits? Yourselves at Mgagao.
Rtd Brig-Gen Dube: It was really sad news that had great effect on us. At that time we were looking at each other as one family, we had one common factor and that factor was to liberate Zimbabwe. However, that oneness of ours galvanised us, it made us stronger in those difficult circumstances, young as we were. It gave us the resolve to fight and defeat the enemy.
MS: So take us through your training?
Rtd Brig-Gen Dube: First we had to go through political lessons being taken by comrades like Kenneth Taidezvi, he was a very good political commissar, so were people like Dzinashe Machingura and Godwin Mlambo, those were the political commissars. Other instructors mentioned above were very much concerned with the physical and armament side of things where we were taught how to handle rifles, how to handle the AK-47 and other weapons such as the bazooka, grenades you name it and we were also drilled in military engineering, how to demolish installations like bridges and so on.
I later specialised in engineering. I was later on selected to join a pool of instructors. I became an instructor. After training we stayed there because it was during the détente period. Détente is a French word that means relaxation after a quarrel. We were there for the whole of 1975. When the détente started there was this element now, now that Chitepo had been killed, the suspects from other quarters were saying it's an internal thing, there was this issue that his assassination was an internal thing, it meant that his killing had been arranged within Zanu.
The Zambian government then arrested members of the Dare ReChimurenga and members of the High Command and threw them into prison. By then Sithole (Ndabaningi) was still in control of Zanu but there were some signs that anything can happen to him. It was also during that time that a proposal came from the then Organisation African Union (OAU) on why not unite the fighters, Zanla and Zipra. Then that is how the Zimbabwe People's Army (Zipa) came into being. Then we had the command element which had nine members from Zanla and nine from Zipra. That was the command structure.
To be continued next week