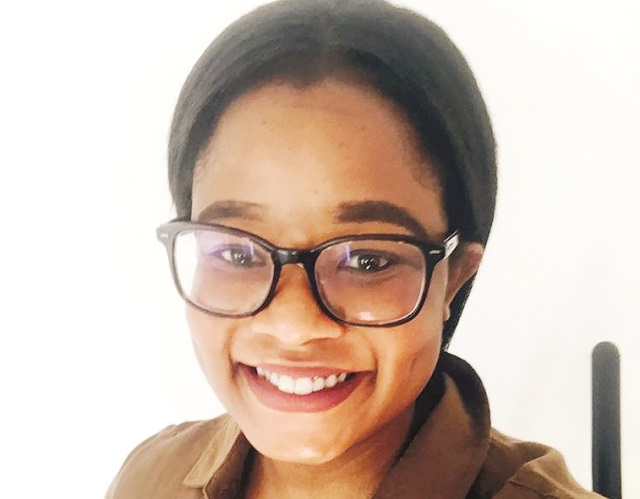 The Sunday News
Tinomuda Chakanyuka, Senior Reporter
THE word "she" and phrase "technology geek" don't often appear in the same sentence.
The technology sector, particularly Information and Communication Technology has largely been viewed as a male domain.
Few women have dared to change the script.
But 20-year-old Miss Sithabile Ndlovu from Famona in Bulawayo, is determined to change the tide.
The male dominance in the industry does not deter her. In fact, it is her most compelling motivation.
She aims to make a difference in the ICT sector and the business world in Africa as a whole.
In the same breath she hopes to change the script and prove that women too can.
Miss Ndlovu, a business analyst and Bachelor of Science in Information Technology student at Pearson Institute of Higher Learning in South Africa, has set herself to take the technology and business sectors by storm.
She has set up a Pan-African start-up ICT company called Viking Technointell (PTY) LTD.
The company, she said, is aimed to help African businesses increase efficiency and effectiveness in their operations through integrated use of ICTs.
Viking Technointell was officially registered in South Africa in June 2017 and an official opening launch was done in Bulawayo, within the same month.
"The creation of the company came as a response to the need of an expansion in terms of the integration of technology in the Pan-African business market," Miss Ndlovu told Sunday News.
She added, "Viking Technointell studies the technology used in divergent business environments as its aim is to align the business mission, goals and objectives with technology, to ensure that the business maintains its competitive advantage and technology is an essential part of the business culture."
Miss Ndlovu further explained, this in turn results in the optimisation of these processes and surety that the business is being run in appreciation of appropriate and modern technology.
She said her vision was to influence a technological revolution in the way that businesses in Africa are run, prioritising efficiency and effectiveness.
In efforts to see her vision come to fruition, Miss Ndlovu said her organisation was planning to hold an Information Technology Master Class for Business Executives in Bulawayo in the near future.
She said the master class envisages exploring the different strategies that can make business leaders become tech savvy by understanding the basic concepts of IT.
"It goes without saying that executives need to make technology an essential part of their business culture so as to lead in their industries and inspire employees to leverage IT to improve business processes," she said.
Miss Ndlovu added that the class is intended to initiate an Information Technology (IT) revolution, promoting the use of technology within companies in Zimbabwe.
She said this would also help company executives understand that technology on its own does not provide benefits but its application to business opportunities is what produces return on investment and competitive advantage.
"This came out of the realisation that unleashing the true potential of technology is one of the most daunting challenges for executives in Africa and hence this is impacting negatively on the economies.
"Technology is evolving and if you don't keep up you will get left behind," she said.
She said the master class comes as a response to the need to impact an IT revolution in the way businesses were run in Zimbabwe as a way to get return on investment and gain competitive advantage.
"Research shows that companies that manage IT investments successfully generate returns that are up to 40 percent more than their competitors and this master class will explore the ways in which executives can reach that level of technological competence," she said.
The master class will target chief executive officers, leadership teams, managers, entrepreneurs and functional heads of companies.
Miss Ndlovu said at the end of the master class the attendees will be able to understand technology as a leading driver of business growth, the critical role of a chief information officer, business and organisational dynamics of technology, technology as a tool to reduce complexity of the business and its processes and effects of the internet on business models.
The key focus areas for the master class include, Business Analytics and Knowledge Management, Social, Media, Analytics and Cloud (SMAC), Technology a key component in the era of economic growth and Enterprise Resource Planning.