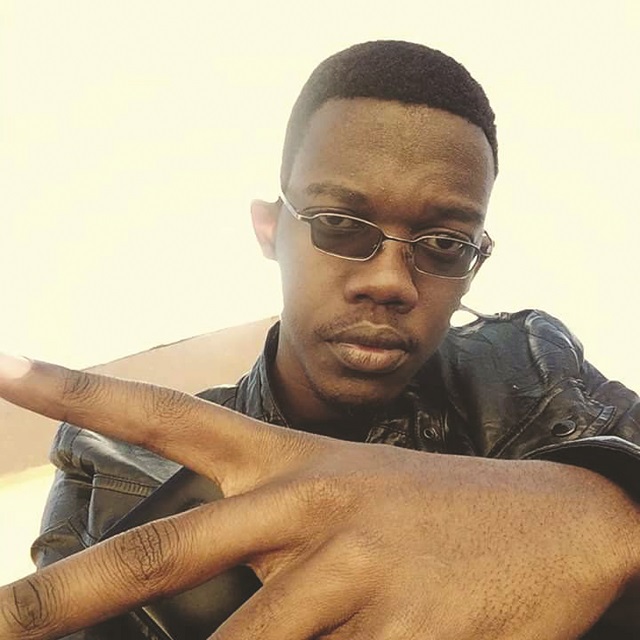 The Sunday News
Bruce Ndlovu, SundayLife Correspondent
WHEN he wrote and sang about the cruel realities of poverty and hardship on the song Imali, the late musician Fanyana Dube could not have known that his loved ones would be singing a similar tune in the years following his death.
The famous musician passed away in 2004, leaving behind his wife of 11 years, Emily Dube née Chabambana and three sons, Fanyana Jnr, Jubilee and Crown. He also had two children, Victor and Mandla from an earlier marriage.
Regarded by some as Zimbabwe's answer to American performer Ray Charles, Dube was one the country's most accomplished musicians, defying his lack of sight to piece together masterpieces whose echoes can still be heard today.
The gifted musician started his career with the Jairos Jiri Sunrise Kwela Kings before earning his keep playing alongside exiled Zimbabwean music great, Lovemore Majaivana, with the band, Jobs Connection. He was to continue as the Job Connection's front man after differences between Majaivana and Jobs Kadengu, the owner of Job and Hide Out night clubs had seen a temperamental Magee exit the legendary group.
Dube's prowess as a musician has not shielded his family from the menacing cloud of poverty that seems to stalk the lives of loved ones of departed famous musicians. The alarm bells first started ringing in 2008 when it was revealed that, only four years after Dube's death, his family was now destitute in Mutare as they moved from house to house seeking shelter.
Dube's oldest son, Fanyana Jnr, revealed in an interview with Sunday Life this week that the going had been tough for the family after his father's death. Through a Government scholarship, the 22-year-old managed to get into the University of Science and Technology of Houari Boumediene in Algiers, Algeria where he has been studying electronic engineering for the last two years. Before his relocation however, his family had struggled to get him and his brother in school.
"Life has been very difficult especially after my dad passed away. My mum tried to carry on with the band (Afro Jazz merchants) but after almost two years it crumbled. We have had hardships trying to pay for our fees," Fanyana Jnr revealed.
When media first caught wind of the Dube family's tribulations back in 2008, their most urgent problem was that they did not have a roof over their heads.
This problem was compounded by the fact that on his deathbed at a Bulawayo hospital, Dube had allegedly revealed that he did not want his second wife to have anything to do with his house in Sauerstown as it was a product of his first marriage. Almost a decade later, Fanyana Jnr says the family has been struggling to develop property that the musician had left for them.
"We've been struggling to develop the stand my father left us and this has caused us to shift places in Mutare a couple of times. I guess life is never smooth but I'm really content," said Dube.
Like his father who found fame and fortune on stage, Dube says he may also seek redemption for his family through music, as he revealed that he wanted to revive his father's legacy after wrapping up his studies.
Music, it seems, flows in the Dube blood, as Fanyana Jnr has mastered the keyboard, the electric lead and acoustic guitars. In addition his brother, Jubilee, plays the drums, the youngest, Crown, plays the keyboard while their late father's sweetheart, Emily, is a capable vocalist.
Armed with such a potent music arsenal, Fanyana Jnr, an ardent rock music fan, hopes to bring glory to the Dube name once again.
"I would be more than open to do covers of his best hits. I really hope I get the support when I get back home, after I'm done with my studies. Like I mentioned, I would want to start my own thing with my family and friends.
"I feel I have all the time in the world to start something of my own. I have an idea of how it's done because at some point I was a keyboardist for Assegai Crew (Kanyama Karipi) for almost a year and my mum has the experience as she managed my dad's band (Afro Jazz Merchants) for almost two years after he passed on 2004," said Fanyana Jnr.
The young musician said he sometimes felt the pressure to keep the flame of Fanyana Dube's music burning.
"I do get a lot of pressure especially from my dad's old friends and relatives but the pressure also comes from within my own self because I feel like I owe him that. It's just a matter of time," he said.
Despite having a music master as a father, Fanyana Jnr only started playing the piano a year before his old man's death before he went on to teach himself how to play the guitar.
He however, acknowledges his father's role kick-starting his love affair with music.
"My dad really sparked my love for music, mostly because he would session with his band at home. So we would all be around watching them do my dad's original songs from back in the 90s and 80s and some covers of popular songs from basically all over the world. I really never got to learn anything from him because he passed away when I was in Grade Four," said Fanyana Jnr.
Cruelly, his father's death came just when the budding musician's romance with music was about to begin.
"I remember one time I told him I wanted to learn the piano and I wanted to join the Pianica Club at Chancellor Junior Primary School in Mutare. They rejected me. He made a call and I was able to join the club. Just when I started to get serious that's when he got sick and went to South Africa to record his last album called Ngamemeza. He later passed away in hospital and I took the Pianica lessons in memory of him," Fanyana Jnr said.
Although he has no music to his name yet, Fanyana Jnr is convinced that with time, his guitar and piano will win the hearts of old and new fans, putting the Dube family in its rightful place among Zimbabwean music royalty.
"I haven't worked on anything tangible just yet. All I have are just bits and pieces. But I do have plans to form a band with my family, mostly, and some friends," he said.