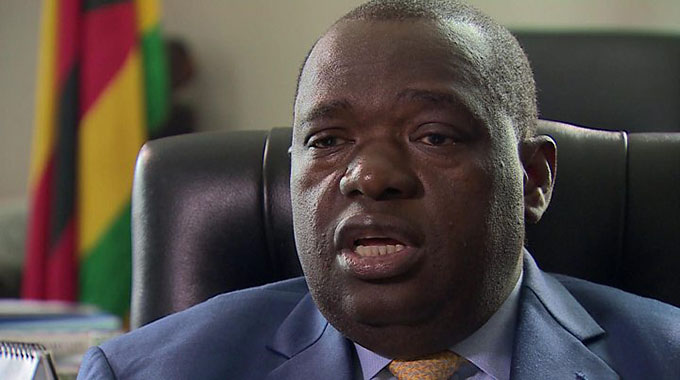 The Sunday News
Dumisani Nsingo, Senior Business Reporter
THE Government is working on ensuring that importers of raw materials for the manufacturing sector are accorded the opportunity to pay their taxes in RTGS dollars in a bid to capacitate the productive sectors of the economy and improve foreign currency generation, a Cabinet Minister said.
In his address at an exporters' meeting in Bulawayo last Friday, Foreign Affairs and International Trade Minister Dr Sibusiso Moyo said the Government would continue to explore a raft of measures aimed at improving the competitiveness of exporters.
"Government has been working very closely and in particular in supporting and creating an environment where exporters can find their time and be comfortable . . . I am aware from a Government perspective that it's now its desire to ensure that all VAT is going to be paid in RTGS dollars," he said.
Dr Moyo said the introduction of the interbank market has played a part to ensure importers and exporters would trade in foreign currency on agreed terms. 
He, however, said for the interbank market to remain effective there was a need to introduce export incentives. 
"For the interbank market to succeed, I think there must be export incentives for exporters. On the other hand let exporters also make the interbank work. It was meant and established for you (exporters) and no one else. So I think the trade in the interbank should go hand in hand with the incentives and we can get equilibrium from that particular area," said Dr Moyo. 
Confederation of Zimbabwe Industries national deputy president Mr Joseph Gunda said in light of the prevailing foreign currency shortages captains of industry approached Government to allow importers to pay duty using the local currency. 
"There are companies that are importing that require that foreign currency that has been generated by the exporters. So when they then import we are saying some of the duty that they are supposed to pay can it be paid in local currency, so that it can help the same companies to retain forex and import more raw materials," he said.
Mr Gunda said there was a need to ensure sufficient foreign currency for importers to enable them to procure strategic raw materials needed for the production of goods, which might also find their way to the export market. 
"If we then perhaps pay Zimra (Zimbabwe Revenue Authority) in foreign currency, it is not in need of the forex as compared to the importer who has to keep on generating more to then even export, that has been our idea.
"Let's utilise the forex that we are generating efficiently so that it benefits us. Let the foreign currency be allocated based on productive functions of the economy so it must be channelled back towards systems that exports but need the raw materials to import," he said.
@DNsingo