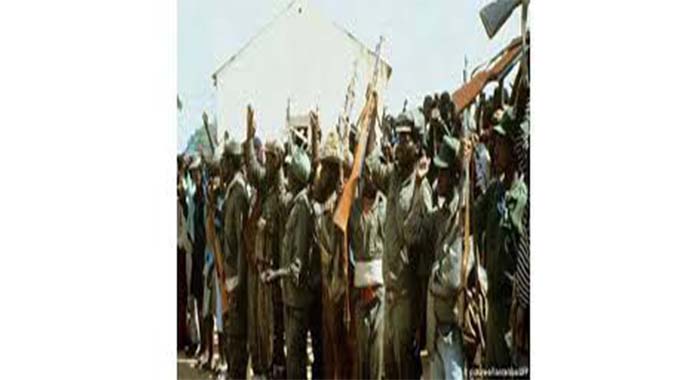 The Sunday News
Pathisa Nyathi
"There were so many of us at Grey Prison in 1976. I could not have remembered all fellow prisoners and given you their names. Yes, Joseph Bingo Malunga was one of us and was with us both at the Grey Prison and also at the Whawha Prison outside Gwelo (now Gweru)."
This was by way of a response from Dauti Salatiel Mabusa to a question that I had posed to him regarding Mr Malunga.
Indeed, there were many of them and he could have remembered but only a few of them. The incarceration seemed to coincide with political events taking place inside Rhodesia.
There were jailbirds that were hounded whenever what were perceived as nationalist- or guerrilla-inspired incidents of a political nature took place. For example, in 1978 when Mabusa was in a sickbed at Mpilo Central Hospital, he was whisked away and taken to prison under the most weird of allegations by the Smith regime.
He was linked to the downing of the Viscount civilian plane near Lake Kariba in that year.
We mention Joseph Bingo Malunga for the mere reason that he was a nationalist belonging to a faith-based organisation, Guta Ra Mwari of which he, at one time, was its chairman.
His feelings were made known and preserved when they became part of the Twelve Lessons and 52 Chapters of the Guta Ra Mwari which I have been reading as part of the work I am engaged in to produce the biography of their Holy Host, Taxman Tayali.
Going through these texts, it becomes clear that the organisation had some clear streak of nationalistic tendencies. In this article we shall draw upon some of his pronouncements which were delivered through Holy Messenger Girlie Malunga, his daughter. His pronouncements were in two parts, the first while he was in the Grey Prison and the second when he and colleagues were at the Whawha Prison.
"Greetings to the congregation. I wish to inform you about my stay here in prison. I am supposed to have been discharged on 12 December 1976 but this is not likely to be as I have been told, I will be kept indefinitely and that I will be moved from here to some place where many other people are detained."
The year 1976 witnessed the holding of constitutional talks calculated at ending the Rhodesian legal debacle in Geneva, Switzerland. In response to the breakdown of the talks the Smith regime netted some nationalists, among them Joseph Bingo Malunga.
As the latter indicates, Whawha was teeming with incarcerated nationalists and Malunga and fellow prisoners from the Grey Prison were set to join them. Amongst them was Dauti Salatiel Mabusa.
"I therefore, ask for God's kindness in this regard. What is worrying me most is that this announcement has caused me great pain. Even if I try hard to forget, it keeps coming back to me. I comfort myself this way, I know this is the month when God was troubled in the flesh and it is the month when God went to His rest."
For the uninitiated, God here refers to the Holy Host and founder of Guta Ra Jehovah(later Guta Ra Mwari) Mai Chaza. She died on 25 December 1960 and was succeeded by Taxman Tayali whose demise came in 2003.
"I therefore believe that my troubles will not last long. I trust that my being here fulfills certain plans for God's mercy through prayer.
"With the passing of time, all wished to ask for God's mercy even before I thought it was time we spoke to God. This way God's power worked through them. They have all been released except one who believed in prayer and myself. Brethren be strong at heart. We worship the Living God."
Malunga, though under incarceration, remembered the work at hand back home in Bulawayo. He remembered to enquire about the progress in constructing some projects.
"How far have you gone with the construction of the Prayer Hall? What do the people say? Do they know that if they are not diligent God will not give them what they want? Do they not know that, that building is a shade and a pool for salvation?"
JB, as Joseph Bingo Malunga was affectionately known to friends, colleagues and fellow congregationists, penned the second letter to the congregation from Whawha Prison where he was detained. The letter was dated 25 December 1977. The letter was addressed to the congregation through the Holy Messenger Girlie Malunga and contained words of gratitude to God.
"I grab this opportunity to thank God for keeping me alive for the whole year. This life I live here is not through my wisdom but due to God who alone plans and directs all…I praise God for keeping my family so well in my absence that it does not appear I am away from them…It is my humble request that God does His will regarding what is happening in the country. I request that there be peace and a settlement acceptable to all people. Almighty God, the country is rotten through the death of its people. God the price of this country has been too high. We therefore plead for an end to this tribulation."
The rest of the letter is a passionate appeal to God to show mercy to His people. While Malunga was appealing to God for peace and settlement acceptable to all in Rhodesia, the Smith regime was beginning to feel the effects of a protracted guerrilla war. The country's resources were stretched to the limit.
The larger part of the country was a war zone, to the extent that elderly white women were being dragged into a senseless racist greed-driven war to protect the economic interests of a minority white group.
It was beginning to dawn on the regime that it could no longer hold on much longer. The one option open to it was to work towards an internal settlement in which disgraced nationalists were going to play a part.
Indeed, in the following year 1978, some sham constitutional arrangement was arrived at which excluded the Patriotic Front (PF).
James Robert Dambaza Chikerema, George Bodzo Nyandoro, Bishop Abel Tendekayi Muzorewa, among several others, got together with the regime to work out what they thought was going to save a racist regime and protect their interests.
It certainly was the beginning of the end. Smith was cornered by his mentors and advised, nay demanded to see the greater danger that was going to emerge in the absence of a peaceful settlement more particularly when the PF got to power though the barrel of a gun.
It was some two years before JB could celebrate the end to that war.