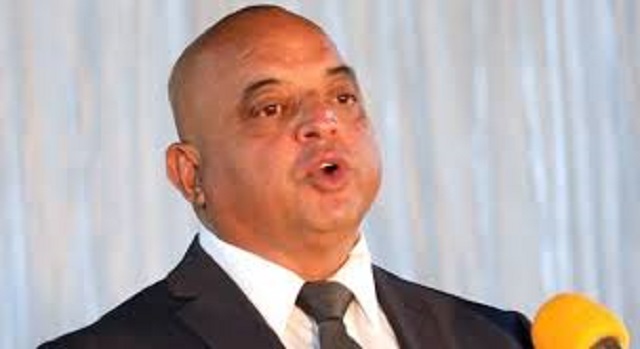 The Sunday News
Stanford Chiwanga in India
INDIA has urged its private and public companies to buy gold and other precious metals from Zimbabwe as part of a strategy to aggressively promote the exportation of gems and jewellery.
Addressing 900 delegates on Friday at the second edition of the India Gold and Jewellery (GJEPC India) Summit held in New Delhi, the Indian Minister of Commerce and Industry, Mr Suresh Prabhu said India was interested in mining in Zimbabwe.
"We will be happy to work with other governments to enhance our export capability. We need international partners, we need to make progress together. We cannot walk alone, we will walk together. India consumes more gold so we look forward to working with Zimbabwe and other countries on the technical side as well as mining. Zimbabwe has the raw materials and we have the skills.
"There is a huge ecosystem developed around the gold industry due to high gold usage in India and we are working to promote the gems and jewellery exports in a major way. We can make customised jewellery. We also can make handmade jewellery and cater to the world in a big way," said Mr Prabhu.
Mr Prabhu said India and Zimbabwe stand to mutually benefit economically from gems and jewellery if the two countries scale up trade.
"For gold we need partnerships, we can really look forward to our wonderful countries (India and Zimbabwe) joining hands so that India can become your trusted, reliable and mutually beneficial partner so that we make progress together to develop industry, create employment opportunities and create economic possibilities. We look forward to that happening. We look forward to working with all the stakeholders in this field within our country and outside our country," he said.
The chairperson of GJEPC India, Mr Pramod Kumar Agarwal, said Zimbabwe's Deputy Minister of Industry and Commerce Raj Modi was invited to the summit and made guest of honour to show that India was determined to import gold and other precious metals from Zimbabwe.
"We are happy to have the Deputy Minister of Industry and Commerce with us. Zimbabwe is a market that we are very much interested in. It is a country blessed with diamonds and gold,'' he said.
Meanwhile, on the sidelines of the summit, Deputy Minister Modi told selected delegates and international journalists that India will not be disappointed if it increases gem and jewellery trade with Zimbabwe as the country is blessed with an array of precious metals.
"The gold mining sector is expected to breach 30 tonnes output by year-end. This will be a record achievement since we attained independence. So we are confident that we can service the Indian market. But I must add that Zimbabwe is more than a gold country, we have other minerals such as diamonds and emeralds.
"And we are more than a mining country, we are blessed with enough land for India to invest in agriculture and industry. We have gaps in the health sector. Our country is beautiful, come and see for yourself. If you want to set up a company you are most welcome. In terms of labour you will not be disappointed as our literacy rate currently stands at 94 percent," he said.