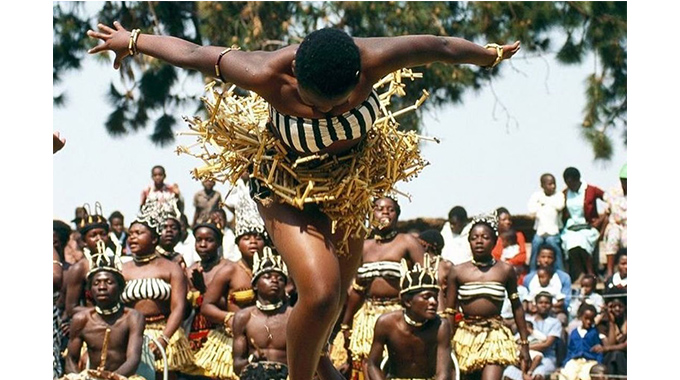 The Sunday News
Butholezwe Kgosi Nyathi
BY year end, Zimbabwe will launch the 2021 – 2025 National Development Plan (NDP) as a successor blueprint to the 2018 – 2020 Transitional Stabilisation Plan. This article makes a case for integration of culture in the 2021 – 2025 NDP. The basis of this article is binary.
On one hand is concern over the historical overlooking of the linkage between economic and cultural development. On the other hand, is recognition of the progress made in acknowledging the role of culture in development even if there still exist gaps in how to translate this into national socio-economic policy.
Rationale for integrating culture in the NDP
Zimbabwe is a signatory to regional and international protocols that provide for incorporation of culture in national development frameworks. Of note is that Article 14 of the 2001 SADC Protocol on Culture, Information and Sport implores state parties to make cultural industries a major cornerstone of their national economies. The 2005 UNESCO Convention on the Protection and Promotion of the Diversity of Cultural Expressions, which Zimbabwe ratified, lays the responsibility on state parties to ensure that culture is integrated in NDPs so as to ensure the emergence of a dynamic cultural sector. In particular, principle five of the 2005 Convention states that the economic and cultural dimensions of development are mutually inclusive while principle six affirms that protection, promotion and maintenance of cultural diversity are an essential requirement for sustainable development.
The 2030 Agenda for Sustainable Development, championed by the United Nations, which Zimbabwe is a member of challenges members states to develop policies and interventions that take into consideration culture's role in development across its economic, social and environmental dimensions and as a horizontal priority across sectors and disciplines. The 2030 Agenda further recommends the adoption of development models that are adapted to the local context and place culture at the core of sustainable solutions. It is on this premise that the NDP should also ensure that culture is explicitly reflected and integrated in the new plan.
Culture is about the people, their beliefs and practices. Setting economic targets and achieving them is not what solely builds a thriving and prosperous nation. A NDP that is responsive to and acknowledges Zimbabwe's diverse cultures is one way of enhancing a real sense of nationhood. After all, the 2006 Charter for African Cultural Renaissance, which Zimbabwe is signatory to, considers cultural diversity a factor of equilibrium and important in the strengthening of economic development, resolution of conflicts and reduction of inequality and injustice so as to foster national integration.
Culture is also a source of employment and contributes meaningfully to the Gross Domestic Product (GDP). While robust monitoring and evaluation systems are yet to be developed to monitor the contribution of culture to the national economy, a UNESCO and National Arts Council of Zimbabwe initiated Culture for Development Indicators (CDIS) research in 2018 showed that the Creative and Cultural Industries (CCIs) in Zimbabwe contributed 6.96% to the GDP and accounted for 1.34% of the employed population. Concerted support to the CCIs has the potential to generate more jobs for the youth who constitute the largest employed and employable demographic dividend in Zimbabwe.
In pursuance of Zimbabwe's foreign policy of engagement and re-engagement, culture in its expressive form can play the role of facilitating people to people engagement while also generating economic value and projecting Zimbabwe's soft power. It is a notable fact that the strongest African economies also have the most vibrant CCIs in terms of economic value. The cases of South Africa and Nigeria refer. It follows therefore that as Zimbabwe aspires to attain a middle-income economy status by 2030, there needs to be corresponding investment in the CCIs so as to not only create jobs but also effectively project the country's new status.
Value to be derived from integrating culture in the NDP
Explicitly incorporating the CCIs in the NDP creates opportunities for the CCIs to also attract investment from cooperating partners and the private sector. To the extent that inclusion in the NDP is an indicator of national priorities, operators in the CCIs have leverage to attract private sector investment and international development finance. Arts, culture and heritage have traditionally ranked lowly in terms of occupational valor and national priorities. Following the seminal CCIs indaba with the Head of State in Bulawayo in November 2019, the next strategic intervention to give meaningful support to the CCIs would be integration of culture in the 2021 – 2025 NDP.
How to integrate culture in the NDP
By their nature, national budgets are an indicator of the nature and extent of inclusion of culture in NDPs. Therefore, it is ideal that both the NDP and successive national budgets integrate policy and fiscal incentives for the CCIs.
Furthermore, through successive national budgets, cultural entrepreneurs in the different fields of the arts should be given incentives through special entrepreneurial schemes to give new impetus to the sector and boost artistic creativity for development. Further incentives can include free importation of selected digital equipment since many artists are migrating to the digital space in light of COVID19.
As a precursor to the 2021 national budget, a pre-budget strategy paper has been developed. One of the prioritised areas is urban regeneration. Culture and the arts have an impact in developing the character of neighborhoods. There are ongoing efforts to regenerate townships in Harare, Bulawayo and Mutare. The urban regeneration agenda creates an opportunity to recognise the transformative potential of culture in cities. Practice and precedence in the global north shows that culture often plays a leading role through establishment of cultural districts where various incentives are provided for citizens to participate in the cultural life of their community.
It is also recommended to offer tax incentives for donations to arts and culture. At a time when public performances remain banned due to Covid-19, private companies have played a leading role in creating platforms for artists to express their talents. A scheme can be developed to incentivise such corporates in line with the value of their investment to the CCIs. Furthermore, preferential tax and procurement policies for the cultural industries are recommended as are flexible customs arrangements and concessions in relation to import duties.
National level integration of culture in development must be supported by local level integration. For instance, Bulawayo projects itself as a cultural city. Bulawayo's Provincial Development Plan as shall be developed by the Minister of State should ideally reflect this posture. There is at least traction at the local authority level as the City of Bulawayo has on its part made provisions for enhanced private sector and citizen participation in arts and culture as well as establishment of incubation hubs in its 2020 – 2024 strategic plan. Further local level interventions can be promotion of cultural exports, funding mechanisms and the advancement of cultural tourism.
In as far as evidence making for cultural policy formulation is concerned, a window of opportunity exists through the forthcoming 2022 census. The census presents an opportunity to measure selected aspects of the CCIs value chain such as type of content consumed, frequency of consumption and percentage of household income spent on arts and culture. Such data is beneficial in cultural policy formulation and will give an empirical basis for integration of culture in future NDP.
Conclusion
This article makes a case for inclusion of culture in Zimbabwe's forthcoming NDP as a means of facilitating economic growth and social inclusion. Culture serves to affirm and strengthen national identity. Integrating culture in NDPs should acknowledge both the economic importance of creative activities and the specific cultural value inherent in and produced by these activities. National level integration should be complemented by local level action for holistic and sustainable impact. While integration of culture in development is the central argument of this article, it is the actual implementation of the NDP in letter and spirit that will improve the economic and social value of the CCIs.
The writer is Regional Director at the National Gallery in Bulawayo. He writes in his personal capacity. [email protected]