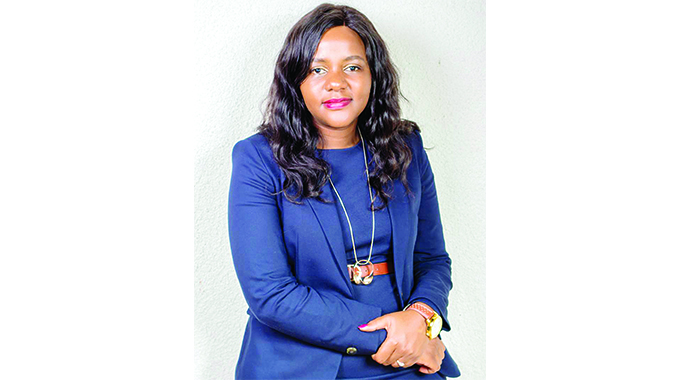 The Sunday News
Judith Phiri, Business Reporter
COMPANIES have been told to invest in innovation teaching and training of their employees so as to keep pace with the rapidly changing global economy.
Speaking during the Young CEOs Business Forum in Nyanga last week, Lafarge Cement Zimbabwe chief executive officer Mrs Precious Nyika, in a discussion on becoming a winning CEO, told captains of industry that it was essential for them to invest in innovation teaching and training for their employees.
"Employees have to be taught the process of innovation. As companies we should invest in teaching and training our people on innovating not just for one division in the company but the all company as a whole. I can give you an example of an innovation that one of our employees at Lafarge came up with to say why we don't develop a 25kg bag of cement. I can say this new product has been doing so well on the market in addition to our 50kg bag and also the 25kg bag is a new initiative which most of our competitors do not have," said Mrs Nyika.
She also noted that strategy and innovation were some of the key factors that distinguish between those that exceed and those who did not and businesses had to project their journey three years ahead. Mrs Nyika said for companies to succeed they needed to have a winning game, break it down into monthly activities and deploy the strategy down to everyone in the company.
"A strategy should not be like a secret known by the top management only, each and every person in the company should know it. When you come up with a strategy, try to review its progress every month. For our company we say if the target we set for the month is met, everyone gets a bonus that month."
Mrs Nyika encouraged companies to always stay focused on their customers. In light of the Covid-19 pandemic, she said entrepreneurs should try to control that which was controllable and not focus on things that they cannot control.
"As businesses also be quick thinking, re-think your business model from time to time so that it is agile, re-invent and recreate things because products have a life span. Lastly, we all need a mentor, some of the problems you think are big are not so big. As leaders lead and take a decision because not making a decision is a bad decision in itself."
Speaking at the occasion, BancABC Zimbabwe chief executive officer Dr Lance Mambondiani said being a leader was about change and leaders of companies as well were not perfect and could also make mistakes. He encouraged corporate leaders to make things happen and at the same time not to downgrade their dreams to match reality, but rather have strength to do things which are different.
"If you want to achieve something different do not always conform to certain challenges. We succeed because we are more passionate and you can teach anybody anything but you cannot teach a person passion. As businesses also don't hang on to things that do not matter but distinguish them from those that do matter," he said.
Dr Mambondiani said for a business what mattered the most were results not personality of the leader as results should always speak for themselves on the progression of business.
"Young people are the present and not the future, start now as you progress into the future. And as you can see these days technology has equalised age and assets, young people with technology can leapfrog anyone on platforms like Tiktok, FaceBook and Twitter, among others."
In light of the Covid-19 pandemic, Dr Mambondiani said business have to extremely accelerate on how they do things and be a lot faster and the pandemic was the little kick that most people needed.
The Young CEOs Business Forum running under the theme, "Rethinking Entrepreneurship in a fast-changing world:
New Approaches, Fresh Opportunities," was hosted by the CEO Africa Roundtable, a high-level platform for corporate chief executive officers, senior executives, in both private and public sector. It was created to give cross-fertilisation of critical economic and business knowledge in and around Africa.