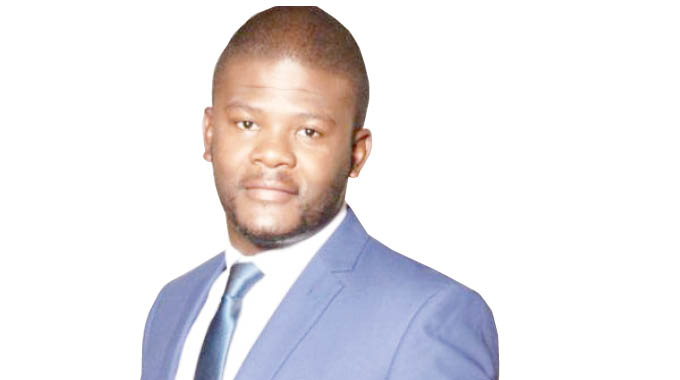 The Sunday News
Bongani Ndlovu, Showbiz Correspondent
SECHABA from South African soapie Isidingo says there is more to him than his on-screen character as he is a director and fledgling musician, two strings in his bow which he regards as his retirement package. 
Sechaba, real name Motlatsi Mafatshe, last year took up the role of director of the popular South African soapie. 
In an exclusive interview with Sunday Life, he said spending nine years playing the part of Sechaba Moloi on Isidingo had made him feel like a fossil, but working as a director was a breath of fresh air.  
"I'm the last one left from the old cast of Isidingo. I feel like a fossil on the show. My journey as a director is dope and fresh but it is also very challenging. It's about managing my time which is quite difficult. Before I was there just for acting, now everything is on me when I'm on set and I have to give myself more than double. I have to do the work," said Mafatshe. 
Outside acting and directing, Mafatshe is a budding musician and something he describes as his first love. In this other role, Mafatshe is known as Mo Money and has released track called Falling where he features Siya Shezi. 
The song was inspired by the 90's hit "Falling for you" by Tamia but with a Kasi twist. 
He said the song reminded him of why he was an artiste.
"The song is about falling in love with my first love which is music. Before I started acting I studied music. Just that acting took over. At school I was quite big on the music and thought that I was going to come out as a musician. So falling is just a reminder to say this is my first love."
Mafatshe heads a group called Mo and the Dark Knights that specialises in Funk, R&B, Kwaito, Hip-Hop, Rock and Soul. 
He said the song had sentimental value as it took him back to the day he fell in love with his wife. 
"When I was young and we were travelling with my wife in a taxi a song called Falling by Tamia was playing. We weren't dating then, but I knew in my heart that I liked her very much. But when she sang it I thought she was singing it for me, but in truth it was for her own enjoyment. So the song is very sentimental to me and my relationship with my wife," said Mafatshe. 
Three years ago, Mafatshe declared that he would leave acting and take up music and he said he was serious about that ambition. 
He said he was preparing for the day he leaves acting and takes up music as a full time job. 
"I think I'm close to quitting being on television and taking up music. They have been training me to direct for a long time now and I just want to put my ducks in a row. I've recorded a lot of songs and have a stronger management team. You can't use luck in this industry, luck only comes to those who prepare. For me music is my retirement plan," said Sechaba.
If all went well, he said he planned to hold a series of performances in Zimbabwe.
 "I want to work hard for my family and make sure I leave a legacy and they live comfortably. So sitting at home and chilling with the family for too long you don't bring the money in. So I need to work hard," said Mafatshe.