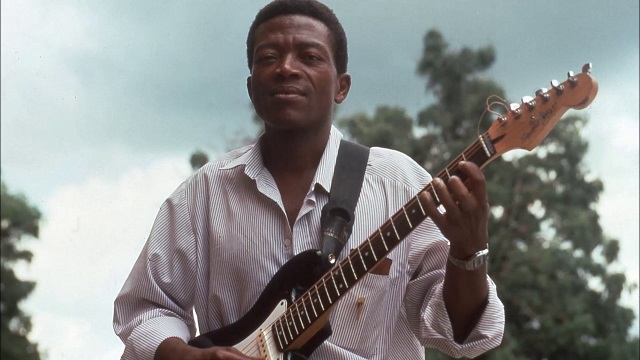 The Sunday News
Bruce Ndlovu
When the story of how Chimurenga music was born, the name of Jonah Sithole, a young man who was expelled from Mpopoma High School while he was in Form Two, is rarely mentioned.
The gospel of Chimurenga is one that Mapfumo has worked hard to spread over the globe, and as its chief cleric one cannot begrudge him the fame and praise that trail at his wake for revolutionary brand of music.
The creation and birth of Chimurenga music was however, not a one man effort. Simply put, if Mapfumo is the Pop of Chimurenga music, Sithole wrote its bible.
The lessons in the Chimurenga music scriptures which Sithole penned in 1975 when he met the man who turned out to be his musical soul-mate are the same ones that Mapfumo and his disciples in the Black Spirits have used to thrill and wow fans from across the globe over the years.
Years before crossed paths with Mukanya, Sithole first picked up the guitar as a 12 year- old in Zvishavane, where he grew up. Jonah eventually moved to Bulawayo, where he attended Mpopoma High School until he was expelled in 1969. He then followed his brother to Kwekwe and convinced him to admit him to his band, the Jairosi Jiri Kwela Kings, as a bass player.
When the Jairos Jiri Kwela Kings, which had transformed into a band called Delphans decided to move to Gweru in 1971 Sithole stayed behind in the capital, joining the Limpopo Jazz band. This was where Sithole's interest in incorporating local sounds into music developed.
By a stroke of fate, Sithole and the band he had joined, Pepsi Combo then met a vocalist without a band at Jamaica Inn where they were vying with other bands for a contract. The vocalist's name was Thomas Mapfumo.
"In 1975 we came from Mutare to Jamaica Inn, which was about 40kms from Harare along Mutare Road. That is where I first met with Thomas. He was looking for a group to play with and we had gone there because someone had told us that they might be a vacancy for a band," said Sithole in an archived interview a year before his death in 1997.
"He wanted to get that contract but he had no musicians. So what happened was, there were six bands competing for that vacancy but he preferred us. He needed our services so that he could show these people his own talent. We were a hit with him from the start."
The triumph of Chimurenga music has often been credited to Mapfumo's ability to use the guitar to come up with sounds similar to those made by the mbira. The language of the mbira is a complex one but through sheer ingenuity, Mapfumo's guitarist managed to translate it, taking an ancient dialect and giving it a modern twist.
"When I made my first single, Sabhuku, that's when I started imitating the mbira with the guitar. I was experimenting and I thought it couldn't be done because the difficult part about the mbira is that it's different from the keyboard.
"An organ like the keyboard has straightforward keys. Most of guitarists were lazy to think that they could do it. To me it was a challenge and I took it up," Sithole said in archived interviews.
When Mapfumo and Sithole met in the mid 70s, Zimbabweans were still struggling and striving for self determination. With the colonial government determined to impose an alien way of living on the African population, musicians also faced a struggle to be true to their culture. This pressure proved to be the mother of the invention of Chimurenga music.
"To be honest what actually happened was that, since we were trying to understand our own culture and our own songs and trying to be traditional, I had find one of our real sounds and incorporate it to be make it more authentic.
"So I decided that the mbira was the thing to attack with. We got other instruments like marimba and the African drum but you need to look for an instrument with force which can get to the people faster. So I thought the mbira was the right instrument to experiment with. Over the years with the way Thomas was singing I just thought I got the right thing for him," said Sithole.
Although he has over the years, nurtured the Chimurenga brand of music with a tender touch, Mapfumo had misgivings about while it was at its infancy.
"Our first break up in 1975 was because Thomas used to love to sing European songs, like Rock and Roll music. So even at that time in Mutare he used to want to play gospel and that kind of stuff and I used to say to him, look remember at Jamaica Inn people went crazy because of our combination when we were playing our own kind of music. And he said look, I'm vocalist I'm supposed to sing something that I think is right and I said I'm the guitarist I'm supposed to back what I think is right," said Sithole.
Sithole and Mapfumo went on to have an on and off love affair, breaking up several times in the 80s before reuniting for the last time in 1995. Two years later death was to put a final full stop on the chapter of two men whose meeting two decades earlier had forever altered Zimbabwean music.