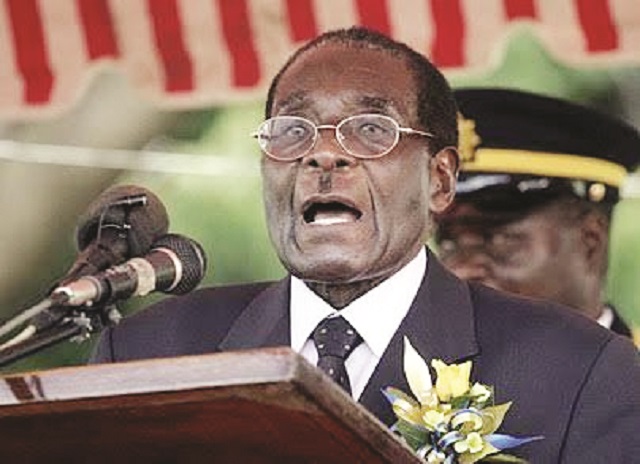 The Sunday News
Mthabisi Tshuma, Sunday News Reporter
MATABELELAND South provincial War Veterans Association has endorsed the firing of former Vice President Emmerson Mnangagwa from both the party and government saying he had been destroying the party from within.
The war veterans further reaffirmed their position that President Mugabe was the Zanu PF candidate for the 2018 Presidential elections.
This came out at a provincial War Veterans Association meeting held at the Zanu PF Provincial headquarters on Wednesday.
Mat South War Vets Association chairman Cde Eyer Moyo said President Mugabe has support from all party structures and general Zimbabweans.
"We resolved to reaffirm our iconic leader, President Mugabe as the sole candidate for the party in the 2018 elections. We also endorse him as the sole centre of power within the ruling party. President Mugabe is our life President and as war veterans we still value his leadership which led to the independence of this country," said Cde Moyo.
The war veterans stated that they have no relationship with the Christopher Mutsvangwa led association.
Endorsing the sacking of former VP Emmerson Mnangagwa, the war veterans accused him of attempting to destroy the party's structures for personal gain through factionalism. @mthabisi_mthire.