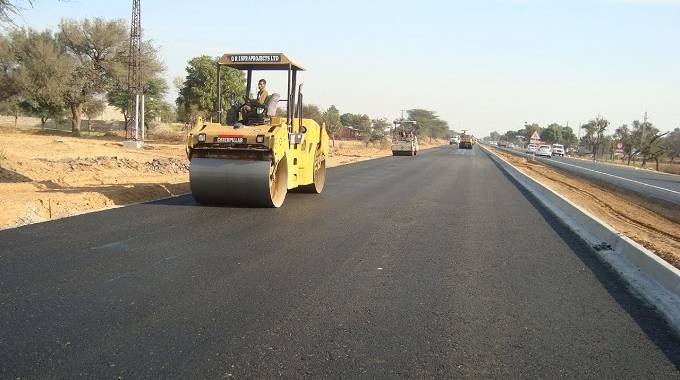 The Sunday News
Debra Matabvu, Harare Bureai
Urban and Rural authorities have started submitting lists of roads that need rehabilitation under the $400 million Emergency Road Rehabilitation Programme that is set to repair and reconstruct dilapidated roads and bridges across the country.
Government has set up set up an inter-ministerial committee which comprises of Ministries of Finance and Economic Development, Transport and Infrastructural Development, the Office of the President and Cabinet(OPC), Road Authorities, Local authorities and District Development Fund (DDF) for the implementation and monitoring of the programme.
The programme will run over a period of 36 months and has been divided into three phases.
In an interview Permanent Secretary for Transport and Infrastructural Development, Engineer Theodius Chinyanga said local authorities have started identifying roads that need rehabilitation.
"So far we have set up an inter-Ministerial Committee and technical committee for the implementation and monitoring of the programme," he said.
"Some of the local authorities have started submitting their lists of roads that need to be fixed and we are looking at them.
"The identification of roads will also include Ministers of State for Provincial Affairs together with Provincial Development Committees for implementation and monitoring.
"I will be presenting the latest assessments to determine the full scale of damage and financial cost to cabinet this week which are set to be approved so I cannot say much, however so far we have divided the programme into three phases.
"We anticipate to start the first phase of preventative works as soon as possible and it will run for 60 days.
"Thereafter, we anticipate the rain season will be over we then move to phase two which will run up to October November this year. This will be the restorative stage.
"The third stage will focus on reconstruction which focus on bridges and connecting from phase two."
"Part of the technical committee includes ZINARA, Provincial Road Engineers, Provincial Development Committees (PDCs)."
Government intends to raise US$400 million for the road emergency rehabilitation programme through Zimbabwe National Administration (ZINARA) and treasury which will disbursed to urban council rural district councils amongst other road departments.
The project will take up an initial US$80 million for emergency road works covering 60 days; US$120 million for preventive works spanning six months; US$120 million for rehabilitation and reconstruction works spanning six to 18 months and US$80 million for other related works spanning 18 to 36 months.
The District Development Fund (DDF) has already embarked on road rehabilitation across the country and has set aside nearly $238 million for works in Midlands, Manicaland, Mashonaland West, Masvingo and Matabeleland South provinces.
Rehabilitation of severely affected roads such as the Manjokonjo-Chin'ombe Road in Chiwara, Gutu in Masvingo while Mashonaland East provinces seeks to rehabiliate Goromonzi, Marondera, Mudzi, Murehwa, Mtoko, Seke, UMP, Hwedza and Chikomba.
In Manicaland, so far 49 roads have been identified to be in urgent repair while Matabeleland South has to date identified 808 km of road that needs reconstruction and repair.