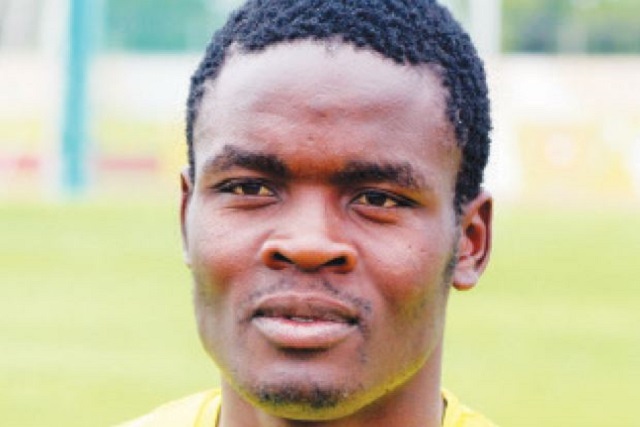 The Sunday News
Nigel Siziba, Sports Reporter
NEVER give up, and be confident in what you do. There may be tough times, but difficulties which you face will make you more determined to achieve your objectives and to win against all the odds.
It is a tale of Lawrence Mhlanga who spent the whole season on the sidelines that he said frustrated him and put his family through hard times.
The national team defender started his career at Mzilikazi High School and at Form Four he Joined AmaZulu Football Club.
"My soccer career started at Mzilikazi High School. I was playing for Celtics until Form Four when I got signed by AmaZulu," said Mhlanga.
Growing up, Mhlanga once did a job of guarding cars outside Barbourfields Stadium. "When I was still a small boy I used to look after cars outside BF and earn some cents to spend at break time at school and I stopped doing it when I was in Form Four because AmaZulu were giving us a small allowance," he said.
He said during the contractual dispute between him and Chicken Inn, he was frustrated to a point that he thought of hanging his boots.
"First of all I am a breadwinner in my family so being not at work put me through a hard time and I was too frustrated. At that time I almost quit soccer," he said.
The hard tackling defender also went on and said even though he was going through the dark days his current paymasters, FC Platinum stood by him thus he has to return the favour.
"Even though I was going through tough times FC Platinum stood by me and showed me unconditional love by allowing me to train with them even though I was not officially their player. I think it's time to return the favour by working hard in the field of play and staying loyal to them," said Mhlanga.
He added that the dispute dragged him back in terms of his career.
"During that season I could feel that I was at the peak of my career and staying for one season without playing really dragged me back because I could not play for the national team as I was not signed under any club, that reduced my chances of getting more exposure," he said.
Mhlanga further said he has since forgiven his former team, the Gamecocks as he has found himself a new home.
"I cannot rule out the chances of playing for Chicken Inn in future because I have nothing against them, it is all in the past now and for now I just want to focus on defending our crown," he said.