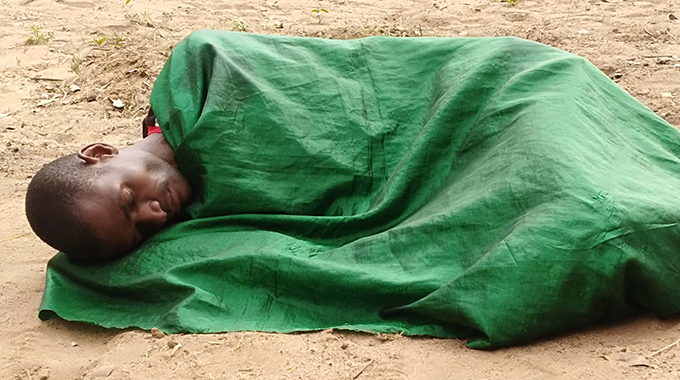 The Sunday News
Sikhumbuzo Moyo in Binga 
A MALARIA afflicted Zimbabwe National Army athlete Leonard Koki defended his Binga Marathon title but failed to beat his 2018 time when he came home in 2 hours 55,59 minutes yesterday with the second-placed athlete almost an hour behind.
Also defending his crown was Hwange Athletics Club's Phathisa Ngwabi who completed the half marathon in 1 hour 24,40 minutes, relegating  Emmanuel Muzamba to second place. Muzamba was home in 1 hour 24,58 minutes with Willard Mutasa settling for third place in 1 hour, 28,25minutes.
In the full marathon Brightmore Mbombo was second in 3 hours 44,28 minutes and Makomo's Chaka Zihanzu third in 3 hours 43,16minutes.
"My objective was to break my 2018 record but because of malaria I couldn't, I started well but the last 10km were hell for me such that if the second runner was close by, he would have beaten me for first place but I was way ahead," said Koki who was vomiting excessively after the race before being attended to by health personnel.
Ever Mwembe was the first female in the 21km race in a time of 2 hours 02,39minutes with Selina Munenge coming second in 3 hours 01,12 minutes. 
Only one female athlete, 45-year-old Jessie Mpande entered the full marathon but could not finish the race after picking up a strain a few kilometres before finishing line. 
In the 10km race, Mathias Muyengwa was first in a time of 38 minutes 12,20 seconds with Polite Mulenga coming second in 41 minutes 26,49 seconds. Coming third was 10-year-old Sympathy Mwinde who surprised spectators when he trolled home in 41 minutes 44,14 seconds. 
The event was graced by the 1964 Olympian Robson Mulombe who was the country's first black athlete to compete at the Olympics.