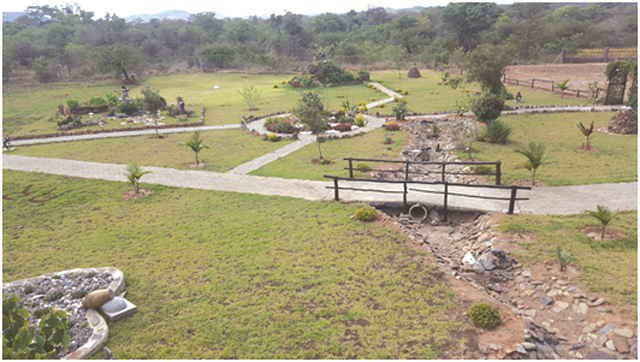 The Sunday News
Nyasha Majoni in Kwekwe
WHILE Kwekwe and its dormitory town of Redcliff have a documented trait for the love of recreation, it is relevant to opine that not much space has been provided by both the entertainers themselves and entrepreneurs alike to quench the thirst of joy-starved Midlanders in these two urban establishments.
For all the abundance in mineral resources that this part of the province is known for, what has for long remained out of sight is the ideal place where merrymakers who crave to spend the spoils of their gold mining adventures would spend their greenbacks at affordable rates. Such a place should be, without doubt, a place that is next to nature: a setting that connects the merrymaking citizenry to Mother Nature.
Driving seven kilometres off the main Harare-Bulawayo highway turning left off Makiyi bus stop near Kwekwe CBD; one is assured to get to a place that promises a refreshingly new-fangled dimension in-as-far as the business of catering for people's recreational and hospitality concerns is concerned.
Perched within the jungles of Ridgeway Park plots, a four-kilometre drive from steel producing conglomerate, Steelmakers Zimbabwe, along the Old Steelworks Road in Redcliff is a new hide-out that certainly promises to be the panacea to all matters recreational — be it family functions, weddings and graduation parties.
Having been inundated by calls from Kwekwe and Redcliff residents who wanted information concerning the spanking new leisure spot that has become the marvel of the Ridgeway area near Redcliff, this reporter decided to pay a courtesy call at this place known by its catchy brand name — Garden 33.
An equivalent of Bulawayo's 747 and Harare's Glen Gardens along Domboshawa Road, the new leisure spot has already proved to be a favourite of many residents in Kwekwe and Redcliff and the place has already proved to be popular with holidaymakers in these two areas.
Expecting to set eyes on your typical conventional leisure shrubbery, this reporter eventually realised that Garden 33 is not just a place — it is a unique place placed on an apt place and within moments, nature started speaking to us. The beauty of Garden 33 and its relative proximity to the city distinguishes the place from other leisure spots in the province.
What certainly drives away the horrors and repulsions of a dysfunctional Ziscosteel and a noticeably struggling Steelmakers which is only four kilometres away and a populace tormented by high unemployment statistics is the serene environment and raw nature that Garden 33 is endowed with.
"We came up with the decision to set up Garden 33 after having realised that there is a gap in the hospitality industry especially here in Kwekwe and to fill this void, we decided to establish this leisure facility. People can come here – not only for events such as weddings – but other activities like family parties and get-together events," co-owner of the property, Nothando Ncube told this publication.
But as we continued to have a feel of the Garden 33 environment, we eventually realised that Ncube made an omission: the place is ideal for lovers.
With the music of chirping, tweeting, chirruping and cheeping birds coming out of the green thickets surrounding Garden 33, one is convinced this is the apt place to get cosy with the partners of their life.
Added Ncube: "We will soon be holding the official launch but all is now in place for merrymakers to have a feel of the leisure spot which is a rarity in this area."
Now, with all its natural endowments, it waits to be seen if Garden 33 will set the tone for a new dispensation in the hospitality industry — especially in Kwekwe and Redcliff where typical establishments are not commonplace.
@JonzMajoni