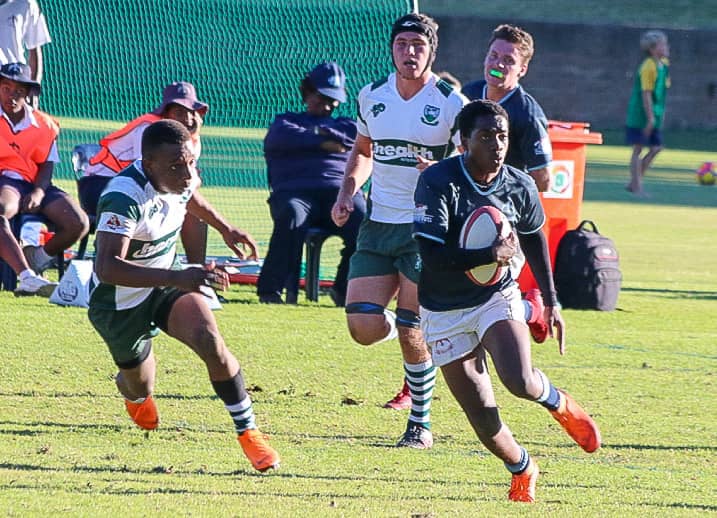 The Sunday News
Mehluli Sibanda, Senior Sports Reporter
FALCON College edged Saint John's College 17-14 in a closely fought schools rugby match played in Esigodini on Saturday.
The Mad Dogs scored three tries, one conversion while the Rams went over the line twice and also managed the same number of conversions.
Flyhalf Tinomukudza Chipfumbu scored the first try of the match but went on to miss the conversion as Falcon College led 5-0. Fullback Mufaro Chareka replied with a try for St John's College with flyhalf Gregory Dollar booting in the conversion to put the Rams 7-5 in front.
Wing Nathan Makola gave the home team their second try with Chipfumbu's conversion making it 12-7 to the Mad Dogs. Tight head prop Panashe Mumvuri scored the third try for Falcon College, Chipfumbu's boots letting him down as he missed the conversion.
Wing Timothy Nyika went over for St John's College's second try of the match, Dollar weighing in with the two extra points. The Rams fought hard at the end to try and win the match but the Mad Dogs defence was resilient in ensuring the visitors did not get any more points.
In other schools rugby match played on Saturday, Peterhouse came from behind to claim a 62-47 away victory over Prince Edward on Jubilee Field, Petra College defeated Christian Brothers College 21-15, Watershed won 26-19 over Hellenic, Churchill beat Hillcrest 31-13, Lomagundi were 33-10 victorious over Eaglesvale while St George's College saw off Kyle College 31-26.
@Mdawini_29