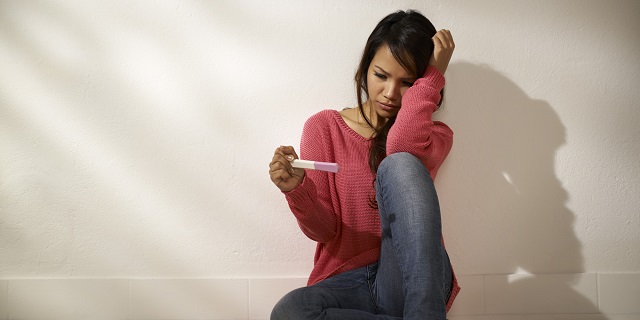 The Sunday News
Tendai Bhebe, Sunday News Reporter
TEENAGE pregnancies have remained high in the country, accounting for 22 percent of all pregnancies, a major concern as it is a contributor to maternal and child mortality.
Officials said the country was now working on reducing teenage pregnancies to at least 20 percent by next year.
In an interview, Zimbabwe National Family Planning Council (ZNFPC) provincial manager for Matabeleland region Mr Blessed Bukhosi Gumbi said the organistion is partnering sexual reproductive health organisations in a bid to curb teenage pregnancies in the country.
"As the ZNFPC we are working with other partners on sexual reproductive health like the National Aids Council (NAC), Ministry of Health and Child Care and the Community Working Group on Health. At the moment we are at 22 percent and with our partners we are aiming at reducing it to 20 percent," he said.
Mr Gumbi said the problem of teenage pregnancy was multi-faceted and there was a need for concerted efforts to address the problem.
"There is a need to address the policy and legal environment especially pertaining to old cultural practices which contribute to sexual gender based violence leading to early marriages that contribute to high rates of teen pregnancies in Zimbabwe.
"The Zimbabwe Demographic Survey 2010 actually said 94 percent of the first sex among young people is unplanned. This means most of the intercourse they are engaged are not planned. For Bulawayo there has been this phenomenon of vuzu parties as they want to call it, all those issues are coming and contributing towards teenage pregnancies," he said.
He added ZNFPC was crafting programmes to address the problem.
"We are dealing with this problem through the Adolescent Sexual and Reproductive Health (ASRH) programme that ZNFPC has introduced. We hope to deal with the increase of teenage pregnancy in a holistic manner and we encourage the use of Comprehensive Sexuality Education (CSE) and Parent Child Communication (PCC).
"ZNFPC is also ensuring that young people can access these ASRH services at their designated stand-alone youth centres around the country where trained service providers attend to young people visiting these youth centres," he said.
Reasons for the high teenage pregnancies include among others, poverty leading to school drop outs, lack of knowledge on Sexual Reproductive Health , Sexual Gender Based Violence, including rape, incest and child marriages.
@TendaiBhebe