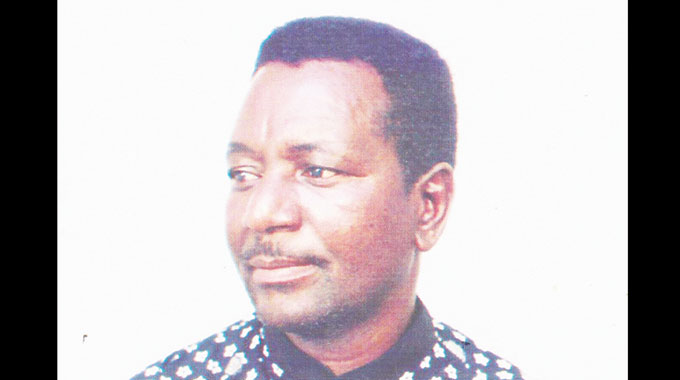 The Sunday News
Lovemore Dube
JOHN Mhlanga looks back with scorn on a game that gave others in later years fame and money.
While some footballers from this country have earned what one would term mega bucks, he does not recall being paid a penny for his talents. Shockingly he got goats from time to time if he excelled while playing for one of the many clubs he turned out for.
Sadly for the 67-year-old like many of his generation broken limbs and scars are all they have to show for their part in the game. The former right footed midfielder believes many of his generation can still go back and play for the fun of it if the hands of the clock could be turned back as theirs was passion and nothing more.
His generation of players joined the clubs of that era with the hope of getting jobs to feed their families.
"We moved from one club to the other in search of jobs. If there was a job prospect most of us would flock to that team with the hope of landing a job.
"There was no money to talk about, very few clubs paid anything to players during those days. We played for the love of the game and prospects of being employed forced us to go to teams and look for jobs.
"Not all the prospective teams lived up to expectations. This then forced one to drift on to another club," said Mhlanga.
He recalls dropping goats from time to time off a Matiwaza truck from Plumtree at Patapata Flats in Mpopoma as payment for a good performance.
"When I joined Black Horrors from time to time abadala would give me a goat if I gave an exceptional performance on the field. We would drive all the way to the Patapata Flats to leave my payment of a goat.
"I felt good about it because we were playing for jobs and the love of the sport. I felt good that from my talent in football I could afford my parents some relief with relish in the form of goat meat. Nowadays we hear of boys getting mega bucks. Times have changed and they need to invest in the future," said Mhlanga.
He said lack of monetary incentives did not deter his generation from giving their all on the football field. They were driven by passion as he aptly described it.
Born on 26 April, 1952 Mhlanga in Bulawayo's Makokoba suburb, he attended Mbawulo Primary School in Insiza District before his family moved to Masvingo as prime land was taken from the blacks.
He would later return to Bulawayo and continue with his primary school education at Robert Sinyoka on the outskirts of Pumula where he belonged to a youth club in Old Pumula.
That is where the football club caught up with him in an era where youths experimented in a number of sporting activities, art and music.
His family would later move to Mpopoma at Patapata Flats and Jabulani.
Mhlanga said his first taste of organised football was with Pumula City Crackers in 1967 at the Old Pumula Youth Club where he remembers footballers like Maroni Mpofu, Tobias Sithole, Timothy Ncube and Joseph Mlambo who was their coach.
He started off as the inside right link or old Number Eight (8) in the Bafa structures. He was so good that he made the grade into the famed Red Army, a select of the best Bulawayo players in the amateur ranks who played with other Area Zone champions in tournaments such as the Osborne Trophy.
"When I made the grade into the Bulawayo Peak (Red Army) with the guys like Golberg Mutemi, Killer and Mackenzie Sibanda as coach, in his late teenage years football was etched in him as what would provide for his family.
"I recall one year while in the Bulawayo Select we travelled to Victoria Falls for a match with a Matabeleland North select of clubs from Dete, Lupane, Kamativi, Wankie (Hwange) and Victoria Falls with players from Gwayi River, I remember drawing 3-3 with the team. But what I have never forgotten is this big defender who would balance on my small frame and head the ball while I just stood. I was a tiny player," he said.
From Crackers Mhlanga joined Eastlands, a club owned by a prominent Bulawayo businessman Chikerema and Job Kadengu who owned Jobs Combination and later became Dynamos chairman.
"At Eastlands I had the privilege of playing with Tymon Mabaleka and train with the likes Daniel Bingadadi Dididi Ncube and some great stars of that generation," said Mhlanga who said a move later beckoned for him while turning out for his neighbourhood side Crackers.
Crackers travelled to Plumtree for a match against Black Horrors in 1972.
He scored two goals for a 3-2 win and Horrors executives Albert Matiwaza, Ebson Maphosa and Chikuni convinced him to stay.
"After the two goals they asked me to stay behind and join their side which had Lemmy Mnenekwa, Onias Musana, Mike Mnkandla and Grey Mkandawire Ncube. I played for Black Horrors between 1972-74 and every now and then if I had a good game they would literally pay me with a goat which we would leave with my family in Bulawayo in the next fixture. We had no salaries those days," said Reeds as he was known in some circles.
Mhlanga would in 1975 move to Railstars hoping he would get a job as he was not working in Plumtree at the 1979 Chibuku Trophy semi-finalists Horrors.
The Rhodesia Railways sponsored side did not give him a job and vividly remembers clashing in league matches with a promising young Friday Phiri who played for Rhodesia Chennile.
"I had a good time at Railstars though it was hard to play there because most of the guys came from Sizinda, Tshabalala and Sidojiwe (Number 5). We played at Sidojiwe and at Rex (Cold Storage Commission). After Railstars I joined Dolphins a club consisting mainly of players from the Indian Community.
"Some of my teammates were Mohamed Esats, Gina Ibrahim, Tiki, Ismail, Billy Jassats and we were treated humanly as the only black guys Jealous Moyo and myself. One of the guys I played with, we have maintained relations —Fazil Khalbheka passes by my corner to say hi," said the father of five with the youngest born in 1989.
Ever the guy looking for a job and a new environment Mhlanga was to join City Pirates in 1978 teaming up with the legendary John Chipukula Phiri known to Zimbabwe as John Walker. The legendary John Walker inspired many goalkeepers but was a nightmare for strikers with many punched or kicked during corner kicks.
"We played in the lower leagues but I consider it an honour to have played with John Walker. The former United Africa, Pirates goalkeeper was something else. If you allowed him to spit his saliva on the ball before taking a penalty a striker would not score. He specialised in catching even penalty kicks with one hand.
"The 18-yard box was his area. Strikers dared at their own mercy to go for high balls in the box. He was a great competitor and we enjoyed playing our matches at Callies Ground home to teams such as Callies FC and some clubs like Old Miltonians played there," said Mhlanga.
In 1979 Mhlanga got a job with International Hardware where he also doubled as the company sponsored team coach. He worked on the team with Ali Jogee.
Asked which team used muthi most of all the clubs he played for, Mhlanga said Eastlands were the worst.
"Eastlands used muthi a lot and I was forced to leave them because I go to Guta Ramwari. In one match Peter Nyama changed football boots thrice as he could not find his footing in the game because of juju used by the club. All sorts of orgies would be performed at Bagcwele where they used to camp," he said.
Of his generation Mhlanga admired Alfred Ngedla Phiri, Tymon Mabaleka, Victor Dliwayo and John Toaster.
The Ndlovu brothers, Adam, Madinda and Peter rate among his modern generation star players.
Mhlanga got a job with the National Railways of Zimbabwe in 1980 and decided to retire from the game.
He has stayed a Highlanders FC supporter to this day.
After retiring, taking football photos became his hobby.
After 13 years with NRZ Mhlanga called it a day and started a taxi business in 1993 but later opted out in 1998 after realising that the drivers and owindi were cheating him.
He even ventured into selling food through caravans and at some stage ran the popular "Squizza" Caravan on Third Avenue and Lobengula Street.
"I quit because people were now selling food from their vehicles throttling us who were registered out of business," said Mhlanga who can now be found selling a number of magazines and newspapers on Lobengula Street and 13th Avenue.