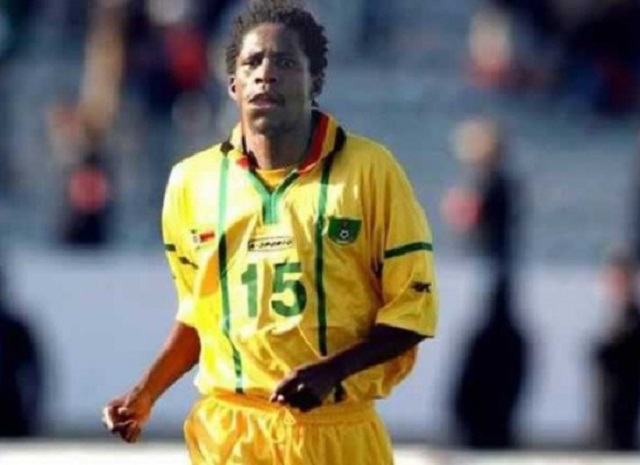 The Sunday News
Thembinkosi Khumalo, Sunday News Reporter
THE Walk for No Violence Trust (WAFONOV) in conjunction with Footballers Union of Zimbabwe (Fuz) as well as former prominent football players are organising a project under the theme, walk for non-violence in football which will take place in August.
As the significant players who have played for crowd puller teams, Dazzy Kapenya the former Highlanders captain, Dynamos player and National Captain will facilitate the walk with Ronald Sibanda who is a former Zimbabwe Saints, AmaZulu, Dynamos and national team player.
In an interview with Sunday News, The Walk Administrator Ayanda Ndlovu said, "We have former football players who will come through for the walk.
The idea is that those people are still household names so soccer lovers will easily take heed to their message. The basis of the walk is to advocate for non-violence in football and it is going to be undertaken by footballing legends namely Dazzy Kapenya and Ronald Sibanda.
"We believe people need to be educated and right now there is very little education that is there for non-violence because most of the people that partake in violent behaviours are people that are on the streets and hard core football fans. They don't spend time reading newspapers or on social media. We believe that if we engage such people directly, they will understand better.
"The idea is to educate but as a run-up to the walk as well we will be conducting a couple of roadshows. This is where we are going to engage the communities.
We will engage the public and let them know the purpose of the walk and the impact of violence. A lot of people are affected by the acts of vandalism on properties, and whenever teargas is used by the police, it affects children and women as well, who might not have been at the stadium."
The walk that will begin in Bulawayo's Barbourfields Stadium and end at Rufaro Stadium Harare will be characterised by stoppages. Participants will be walking an average of 20 to 25km per day but at every convenient interval, they will be a soccer match of the community in that area.
"We are yet to do these walks to different cities as well. For now, where ever we will be stopping along the way we will have matches with the closest teams and community members that will be close.
But, before we leave, we will address the people that are going to be there at the city hall. The walk will be sponsored, we are in a legal proses of forming a trust. The trust will be the continuity plan for the walk, and as we move forward, it will include other issues like gender-based violence," said Ndlovu.
Speaking to Sunday News, Sibanda said, "The walk is a good initiative considering the violence we have seen over the years. It makes people aware that violence does not help in any way, at the end it costs us.
We tried this sometime back and it somehow did not do justice because it did not get enough support.
He added, "We will do meetings, with clubs, meetings with supporters to emphasize non-violence movement in football. In those meetings, there will be speakers from team leaders, former players, police, players and supporters so that people can be aware because people take violence lightly."