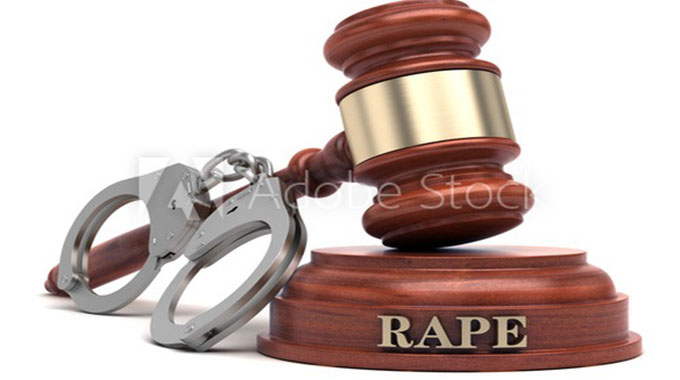 The Sunday News
Lister Mlotshwa, Sunday News Reporter
LEGISLATORS have called on the Government to ensure the recognition of children's rights so that they are protected against social misfits who abuse, murder and rape them.
The law makers implored the government to create a ministry that would oversee the protection of children's rights. Speaking in Parliament last week, law makers called upon the government to establish a ministry or a caucus that would ensure children rights are given necessary attention.
Gutu South Member of Parliament Honorable Pupurai Togarepi of Zanu-PF said it was very important to establish a ministry as it would help in making and rectifying where there was a problem with specific reference to the children.
"It is very important to establish a ministry which will look specifically on children's development, protection and security. It would oversee the rendering of assistance to children in any way possible. Children are being murdered every day and they are being raped especially by those who are supposed to be protecting them. Therefore, it will be better to have a stand-alone ministry that will help in monitoring children's rights. Its full focus will be on children's grievances without being interrupted. Children's rights should be given full attention as by protecting them we are protecting the future of this nation," he said.
He said there was a need for a dedicated ministry that handles all affairs relating to children's rights and children must also have an opportunity to represent themselves.
"Children should also have rights that are respected just like those of adults and with the creation of a standalone ministry we are sure we would have created an environment where children are able to interact freely and exchange ideas which will sustain their future," he said.
Honorable Miriam Chikukwa said children should be taught their rights at a tender age as it would result in abuse being reported early or being thwarted altogether. MDC-T's Dr Thokozani Khupe concurred with Hon. Chikukwa saying children rights were critical.
"It is high time that we move away from what we call NATO 'no action talk only'. Children are suffering as they are being murdered, raped and abused and they are not reporting these issues. Formation of a Parliamentary caucus is critical in that regard as its sole focus will be on children only," she said.
Honorable Lillian Zemura said although there was a Junior Parliament, there had to be a ministry where children air their views without waiting to be addressed by the President. She said although children have been heard debating in the Junior Parliament, they don't freely say what they go through in their day to day lives so establishment of new ministry would be of great help.