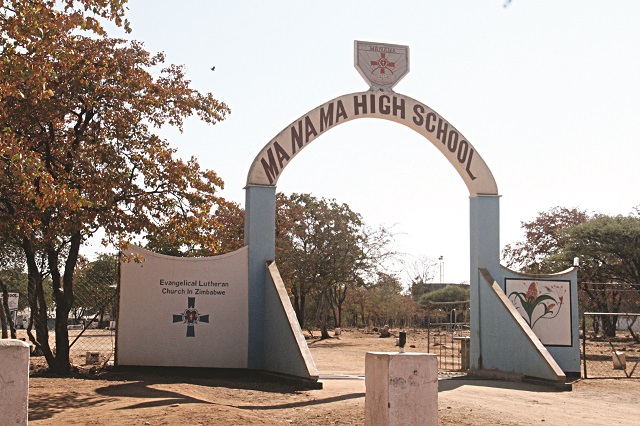 The Sunday News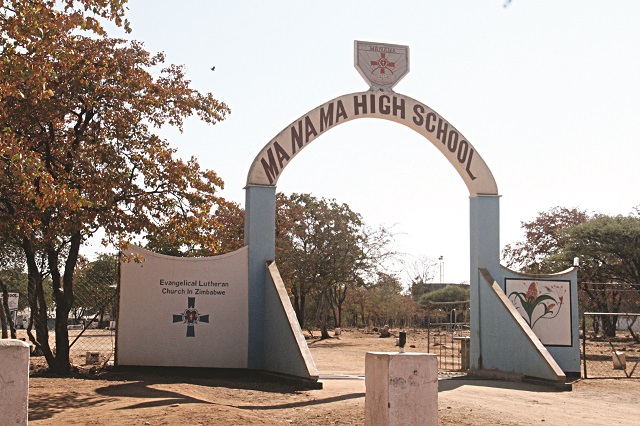 JANUARY 1977. To many this may be dismissed as just one ordinary day in the calendar. Even a quick search on the Internet draws blanks on historic events that occurred on this day.
However, for villagers in Manama, close to 90 kilometres from Gwanda town, this is a day which they can hardly forget as that was the day when their otherwise quiet and little-known village, made its way into the history books of the country's liberation struggle.
This was the day that saw hundreds of children being taken away from the Evangelical Lutheran Church in Zimbabwe-owned Manama Mission and guided by just three Zipra guerrillas into neighbouring Botswana before they voluntarily flew to Zambia where they trained as freedom fighters.
Forty-one years after this famed "abduction" Sunday News will this month — as part of the Lest We Forget series — relive happenings on this day, interview war veterans who were part of this group, some of whom are holding senior Government and army positions while others are successful businesspeople in their own right.
Many have regarded the Manama Mission recruitment as the turning point of the armed struggle especially on the Zapu side as it saw thousands more black Zimbabweans crossing over to Zambia to train as freedom fighters to help fight colonial bondage.
To kick off the series of interviews, we reproduce a piece that was done by Sunday News's Vusumuzi Dube in August 2015. That year Sunday News visited Manama Village to relive the events of that fateful day, catching up with some of the people who were part of the group that was taken and villagers who witnessed the landmark event.
Below are the accounts:
Cde Lazarus Nyathi (55), who by then was just a 17-year-old Form Two pupil at the school, revealed that he was among the first pupils who were engaged by the three freedom fighters a few days before schools opened on 12 January, to gather intelligence on the school's schedule.
He noted that he was too old to be in Form Two but had once stopped going to school due to lack of funds, hence he was more mature and was eager to join the armed struggle. Unlike the majority of those who were abducted, he was aware of the planned abduction.
"You should understand that a majority of the students at Manama then were not from this district but had come for the boarding facility but as for me I was a local, which is why I believe these freedom fighters approached me. One of them, Cde Moses Hawelo Mguni, was actually from this district hence he knew me.
"There were just three of them, Cde Mguni, Cde Mdubane Ndlovu and another whom I forget, although they constantly claimed they were more than three. They briefed us on their mission and because we were talking of crossing the border as well, we co-operated, kept it a secret to everyone and eagerly awaited their coming. You should note that most of us looked up to the likes of the late Cde Lookout Masuku who came from the district," said Cde Nyathi.
He said on the day, which was a day after schools opened, they each wore two pairs of trousers and shirts as part of preparations for the long journey that lay before them.
"I remember they jumped the school fence when I was in my dormitory but since I was expecting them, I did not panic. They ordered everyone to gather at the school assembly point. Some pupils and teachers, however, hid behind desks, in toilets or ran but the majority of the school came along.
"Since it was the second day of school, the bursar had huge amounts of money for fees. I had not paid after lying that my father had not given me money. The freedom fighters took the money in cash boxes and loaded some of it into pillow cases. The few of us who had met them earlier were entrusted with keeping the money; I was carrying a heavy cash box filled with coins, which I half emptied into Thuli river as we crossed," said Cde Nyathi.
When they crossed into Botswana, the three freedom fighters who took them "disappeared". However, by now most of them were determined to embark on the journey hence very few escaped but the rest marched on, now being escorted by police officers from Botswana.
"Along the way we would encounter Rhodesian spotter planes but these three had taught us basic combat skills hence we would take cover when these planes passed above us. We knew what we wanted and that was to join the liberation war. It is for this reason that I usually do not call that event an abduction as when we crossed the Botswana border we were now walking alone, which is why when Ian Smith sent buses to ferry us back home we all refused insisting that we wanted to go train as freedom fighters," he said.
Subsequently, Cde Nyathi, whose war name was Cde Ishmael Tsuro, trained in Zambia before moving to Russia where he trained for one year and nine months before being deployed under the Zipra special services wing.
"Yes, people refer to it as an abduction, but it should be noted that at some point we were walking alone without these three freedom fighters, the majority of us wanted to be guerrillas and that is what we became.
"Up to now that event ranks as one of the events that saw the heating up of the war, as thousands took this incident as a cue to cross over and join the struggle," said Cde Nyathi.
Halisupi Village head Mr Kabelo Nyathi, who by then was working at Manama Mission Hospital, and witnessed the incident, noted that villagers were in shock for a number of days after that. Rhodesian forces visited the area and harassed villagers for working with the freedom fighters.
"It was so sudden, one minute there was noise with dogs barking and the next we saw a single file of all those students, teachers and some nurses walking past the hospital. We could do nothing but watch as everything unfolded.
"That was a very tense period. The following day the whole road from Thuli to Halisupi was littered with clothes, shoes, socks and food items.
Rhodesian forces harassed us for a number of days but what they did not appreciate was that none of us knew of the events leading to the abduction.
Actually, to this day, I believe it is the students themselves who arranged the abduction because when buses were sent to collect them in Botswana they squarely refused to come back," said Mr Nyathi.
Another villager, Cde Frank Dube, claimed he crossed to Zambia soon after the Manama incident, adding that this had encouraged him to join the struggle.
"It was unfortunate that I was not anywhere close to Manama when it happened but if I was around I would surely have joined them because during that period this is what everyone was talking about — joining the liberation struggle," Cde Dube said.