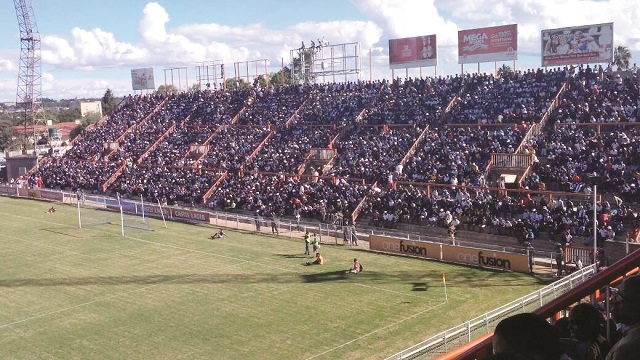 The Sunday News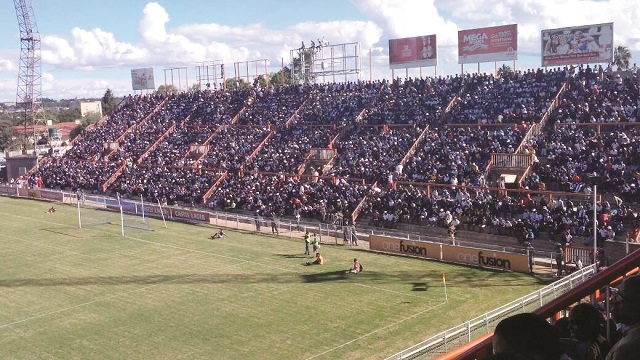 Mehluli Sibanda, Senior Sports Reporter
IT might be too early to tell but the signs are there that Highlanders will have a great season this year with the way things have transpired for far.
Heading into this weekend's fixtures, Highlanders had won four and drawn one of the five league matches they have played with 13 points secured.
Bosso, under former player Madinda Ndlovu have played an exciting, fast -paced brand of football which has attracted more fans to come to their home matches. The crowds have been impressive so far in Bosso's three home matches at Barbourfields Stadium.
Ndlovu said he was not aware why the fans stayed away from the team's matches last season but any change is welcome because it is good for Highlanders.
"I don't know why they were not coming, I am only five games old at Highlanders, if there is any change its for the better for the club, isn't it, for everyone who is involved at the club because it is a club that's known for bringing in large numbers of followers at the grounds and if they don't come it shows that there is something that the club is not doing well,'' Ndlovu said.
When Highlanders took on Black Rhinos in their opening match of the season, 7 595 fans paid to get into the stadium with that figure dropping down to 6 596 for Bosso's fixture against Triangle on Good Friday. The numbers shot up last Sunday when Highlanders faced Nichrut last Sunday with 8 850 spectators parting with their hard earned money to watch Tshilamoya in action. The Bosso legend said it was not him but the team driving the fans to come to the stadium.
"It's not me who is bringing them, it's their team that is bringing them to the ground, it's just that maybe the brand of football that is being played at this time is such that they are used to. Highlanders is driven by the fact that the type of football that you play is accepted by the followers, the culture of football that you play is accepted by the followers and that is what we have just done this season,'' he said.
For a club which pocketed $2 from a league match against Tsholotsho last season as they went through a gloomy period with the team struggling to win matches, Highlanders are playing such an attractive brand of football. It is this elegant style of football that seems to be a magnet that is attracting fans to turn up in their numbers.
"I think what is bringing the supporters is they enjoy that flair of football and therefore we hope that we are going to maintain what we are doing to try and get those that thought that watching Barcelona is better than watching Highlanders. I hope we are going to fill up the stadiums with the brand of football that we are playing,'' Ndlovu said.
It is certainly too early to say but Khathazile, as Ndlovu was known during his playing days has certainly given the Highlanders fans every reason to believe that the first championship since 2006 could be on its way this season.
With the way Bosso have played so far, Chicken Inn are certain to cash in this afternoon from the thousands of fans coming to back their team as they search for only their third win in the league since the Gamecocks were promoted in 2011. It is yet to be seen if Chicken Inn will walk away with both the money and the three points. [email protected]_29