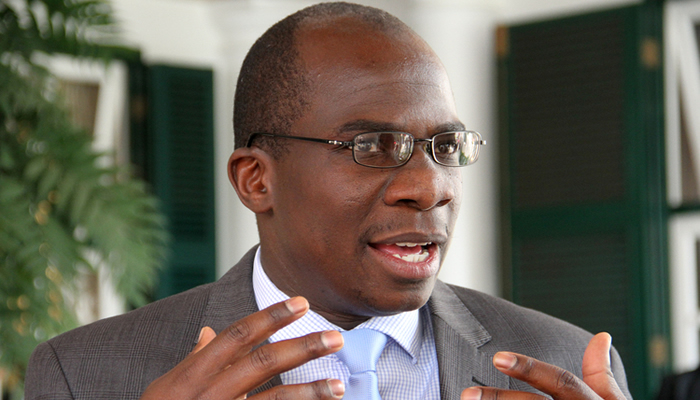 The Sunday News
Bhekumuzi Ncube, Sunday Life Reporter
BULAWAYO artistes thronged the National Art Gallery to engage in an extraordinary dialogue with the recently appointed Minister of Sports, Arts, Culture and Heritage Hon Makhosini Hlongwane last week.
The meeting was called for artistes to share their experiences, grievances, and create a working relationship with the arts ministry for the industry to thrive. Artistes from various sub-sectors like fashion, dance and spoken word gave presentations.
"The majority of people are not aware that I am a Bulawayo resident. This is not the last time we meet as we will be communicating with each other for a healthy arts industry. After this interface I am going to engage with various arts leaders or presenters to discuss in detail the issues tackled today," said the minister.
Hon Hlongwane urged artistes to show professionalism to portray a beautiful culture to an integrated world.
"Drug abuse is usually high in arts. Young artistes coming out of the ghetto sometimes, with beautiful talents engage in behaviour that is beyond that of vandals. They smoke mbanje and other drug substances to get high and gain confidence to perform on stage. What they do not know is that when they are in that state they do not represent a healthy arts sector to the world. Drugs should get out of the arts for the industry to thrive," he said.
Artistes persuaded the minister to increase ways of putting to end the ever growing piracy in Zimbabwe. He then said artistes should be careful in distributing their content as modern technology made it easy for their music to be pirated.
"There are artistes who intentionally feed their work to the internet to gain exposure and fame. They believe that when they become famous, fans will attend their live shows which are now deemed to be the main source of income among many artistes. This makes it difficult for the police and the Government to fight piracy. If artistes release their work to the internet where it is fast downloaded and pirated, there is no way the ministry and the law can stop piracy.
"The Government does not support illegality. We will fight piracy with our fullest force. Artistes have the right to be protected because without them the nation has no identity. Various countries know Zimbabwe through its artistes who have extensively toured across the globe and received massive welcoming," he said.
Hon Hlongwane boldly emphasised on entrepreneurship among artistes.
"I had a conversation with Reverend Paul Damasane (director in the ministry) for a development programme of artistes. Artistes have talents but some do not know how to do business with it. It is our responsibility as the ministry that artistes are trained and educated on entrepreneurship. They should be taught on different helpful aspects such as how to present themselves and communicate as artistes. Artistes must know the value of their work as the Government cannot negotiate the price of their work," he said.
Zimbabwe is one of the countries which often bring in foreign artistes to grace festivals and concerts.
For instance, in this calendar year, the City of Kings welcomed international superstars like Busy Signal and South African rapper Casper Nyovest.
Minister Hlongwane agreed to local artistes' suggestion to force collaborations with foreign artistes who will be hired to perform in the country.
"Making every visiting artiste from beyond borders collaborate with local artistes will promote cultural diversity as well as spearhead them to international recognition. I will very much communicate with members of National Arts Council to work on the issue," he said.
Honourable Hlongwane said the arts infrastructure issue will also be discussed with various arts leaders.
"I understand that the majority of arts premises are controlled by the City Council. The Government will work on building arts centres where artistes can perform and do their artistic work. It's very important that artistes have premises in which they can produce, share and distribute their work," he said.
MP Hlongwane also challenged artistes to work together.
"Artistes should come to an understanding on the amount needed for various performances they are being hired for. They should agree on the price needed to hire well-established artistes and growing artistes. For instance, they can agree that to hire a renowned artiste you need to pay $1 000 whereas for a growing artiste you are required to pay $500.
"They should avoid competing among each other as that could cripple their success. There are situations whereby a particular artiste requires $2 000 for his or her services for a particular gig, whereas for that same gig, a competing artiste might only require  $1 000 and the cheaper one will most likely get the job. This makes it clear that competing among each does not benefit every artiste," he said.
Minister Hlongwane also lauded veteran history writer Phathisa Nyathi's presentation on arts policies, stating that he was looking forward to working with him.