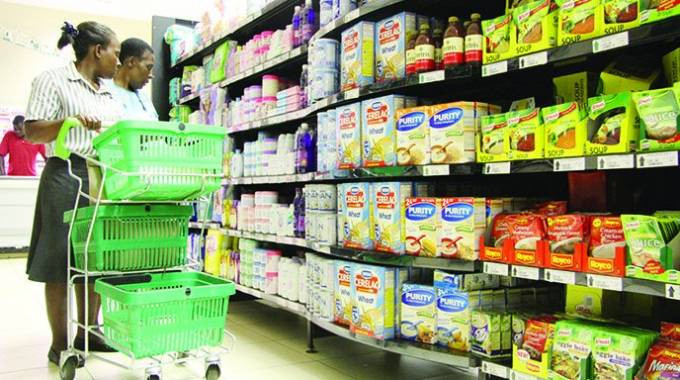 The Sunday News
If my reading of the current situation, in particular recent price hikes, is correct then the Government needs to respond quickly and arrest the situation to protect the vulnerable. There is an elephant in the room.
I urge the Government to institute a thorough investigation on the sectors which have increased prices on their products and request them to justify their action. The whole value chain, manufactures, wholesalers up to the retailers should produce documentary evidence making up their input costs to arrive at the selling price. It's alarming that items like mealie-meal, sugar etecetera  which are almost 100 percent local content are being sold at such high prices. At the same time the probe on Grain Millers Association by the Parliamentary Committee on Lands should pursue the issue to its logical conclusion demanding to see all the documents they requested.
Further investigation to be made on vegetable markets suppliers, filling stations, long distance bus operators who deal on cash only basis. I suspect they are also fuelling the black market. Most of these businesses especially in Harare have dollarised. They price their goods in USD and convert to RTGS using black market rates which they are playing around with to hike prices. As a result prices of spare parts, fabric etecetera are going up every day as a result of this speculation. Businesses unilaterally devalued the bond note and hiked prices arguing the bond note was no longer equal to the USD.
The same salaries we were getting in USD are the same, but now in RTGS yet prices have gone up more than 300 percent since then. Where does this leave the ordinary man in the street? Has the business community in Zimbabwe become so heartless that they value money more than citizens? One has to look at the super profits which are being published by listed companies at the moment. To see what I am saying each time the Government adjusts civil servants salaries prices are doubled to wipe out the increases. One is inclined to conclude some of these are politically motivated or economic sabotage to cause the ordinary man to suffer.
Now is the time for Government to act on unscrupulous dealers on a well-orchestrated mission.
Concerned citizen, Bulawayo.