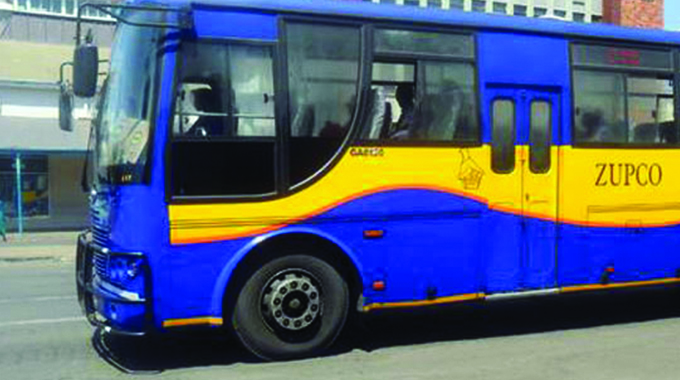 The Sunday News
Eddious Masundire Shumba and Kingstone Kwembeya
I AM appealing to the Zupco bus company to increase the number of its buses in all the city's routes because people are now suffering ever since kombis and long distance buses increased their fares. Last week most passengers were left stranded after Zera increased fuel prices to an average of $15 per litre and this saw kombis immediately increasing their fares to an average of $4 per trip. This has worsened the situation since most commuters were already struggling to raise the required fares by that time.
The situation is even very bad in the evening since it is known that during the evenings these merciless kombi crews have a bad habit of doubling their fares and in the process making lives of the people difficult. 
Some of the Bulawayo city routes have got no Zupco buses servicing the areas especially those suburbs in Bulawayo East Ward Four. Residents from areas such as Waterford, Matsheumhlope and Burnside have been approaching the bus company requesting to have buses servicing their areas but with no success.
People in the eastern suburbs are also suffering just like those in the high-density areas so they are also appealing to have those buses in their areas. It looks like these buses are very few to cover all the city routes that is why I am appealing to management at Zupco to engage more private bus companies to increase its fleet because the few buses which are there are overwhelmed.
It's not only in urban areas where people want the Zupco buses, even the long distance passengers are also suffering. I travelled to Harare on Monday and came back to Bulawayo on Tuesday and what I saw on the road is so disturbing. Those luxury coaches are charging an average of $320 for a single journey to Harare from Bulawayo and it's even much higher than that when paying with EcoCash mobile money.
I hope the top management at Zupco and also the Government will listen to our cries and increase the number of the Zupco buses on our roads because the situation is not good in the country at the moment. Many workers in Zimbabwe are getting very low salaries while goods are priced and pegged on the USD and this has made our situation even worse since our salaries are not going up to match with the black market rates. I hope we will see an increase in the number of these important Zupco buses on our roads in the near future.