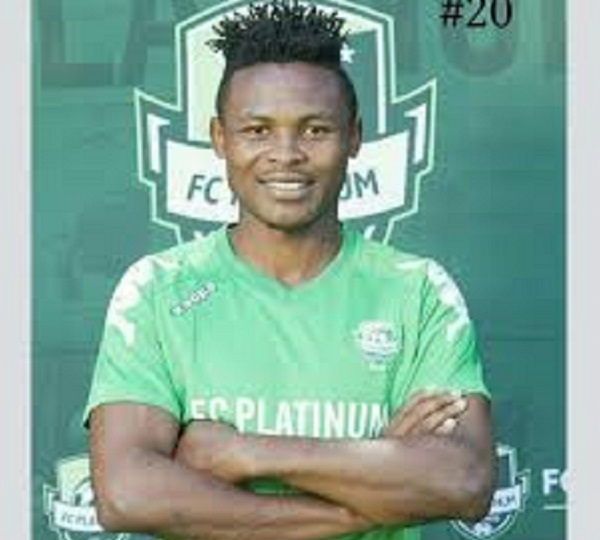 The Sunday News
Mukudzei Chingwere in Zvishavane
FC Platinum . . . . . . . . . . . . . . . . . . . . . . . . (1) 3
Bulawayo Chiefs . . . . . . . . . . . . . . . . . . .  (0) (1)
FC PLATINUM's Indomitable Lion, Albert Eonde restored the miners' grasp on the league's ultimate prize with a fierce roar that downed Bulawayo Chiefs at Mandava yesterday.
The big Cameroonian scored twice in the second half adding to Kelvin Moyo's strike to outweigh Perfect Chikwende's late goal. The Eonde inspired victory give the defending champions a four point advantage at the top over Ngezi Platinum Stars who are in action today.
Yesterday's victory was a perfect revenge for the log leaders whose only defeat in the first half of the season was an away humbling by Bulawayo Chiefs.
Chiefs reportedly had shambolic preparations to this encounter with regular funder Lovemore Sibanda incapacitated to fund the trip to Zvishavane as he is fighting legal battles. Their chaotic preparations showed from the onset, after just six minutes into the duel, Eonde denied from close range by an alert Chiefs goalie, David Bizabani.
Three minutes before half-time Pure Platinum Play surged ahead through Moyo's goal, the central defender finding the target after the visiting defence had failed to comprehensively clear Rahman Kutsanzira's corner.
Seven minutes after the breather Eonde profited from a perfect Kutsanzira pass, before he did well to turn and shoot beyond the visiting goalie to double the miners lead.
The Cameroonian completed his brace on the hour mark, with a simple tap-in from another Kutsanzira's assist.
Chikwende scored a consolation 20 minutes before full-time, a rare lapse in concentration from the reliable Moyo  set the forward free who responded by firing a powerful shot beyond Wallace Magalane.
Coach Norman Mapeza expressed his joy with the response from his players.
"In terms of goals we had the opportunity to score more goals but at the end of the day I cannot complain what we wanted was three points and we managed to get the points.
"The guys responded well and the most important thing today was three points which we managed to do," he said.
On Eonde's performance Mapeza said, "Look that is his job we need these guys to be scoring goals not only him everybody in the team need to score goals, Kelvin scored that is what we want everybody to be involved when we attack and when we defend."
Bulawayo Chiefs coach Garthly Chipuka blamed the defeat on the congested fixture, refusing to go into detail about their chaotic travelling arrangements.
"I would not comment much about the legal challenges but the truth is we were almost in a position where we could have failed to fulfil this match. I would blame the loss to a congested fixture, it would have been a welcome development if this game was postponed just like other matches,'' Chipuka said.
Teams
FC Platinum: W Magalane, R Mudhuviwa, W Sitima, G Bello, K Moyo, W Mhango, F Madhanhanga ( Madzongwe 72 mins), R Chinyengetere (Tigere 80 mins), R Kutsanzira (Mbweti 87 mins), A Sadiki, A Eonde
Bulawayo Chiefs: D Bizabani, S Nyahwa, M Majika (Musiyiwa 85 mins), M Mkolo ( Machisi 85 mins), A Tandi, T Muzuva, G Mleya, F Matare (S Mhlanga 56 mins), S Ngala, P Chikwende, S Dube