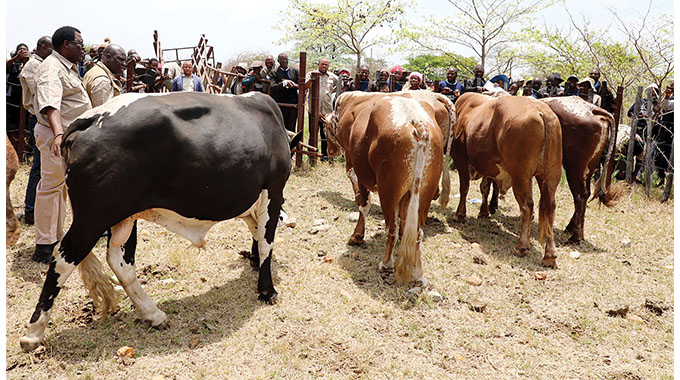 The Sunday News
Judith Phiri , Business Reporter
AS climate change effects continue to intensify, farmers in Matabeleland have adopted new innovations for productive and resilient livestock being spearheaded by the Livestock Production Systems in Zimbabwe (LIPS-ZIM) project.
The LIPS-ZIM project funded by the European Union, aims to increase agricultural productivity in Zimbabwe's semi-arid agro-ecological regions IV and V.
This is done by promoting increased adoption of climate-relevant innovations in livestock-based production systems and improved surveillance and control of livestock diseases.
The project works in Zimbabwe's Matabeleland South (Beitbridge and Gwanda districts), Matabeleland North (Binga, Hwange and Nkayi districts), Midlands (Gokwe North District), Masvingo (Chiredzi District), Manicaland (Buhera District) and Mashonaland East (Mutoko District) provinces.
Recently during a field visit, a farmer in Nkayi District, Mr Nhlanhla Khumalo said the project has improved their economic livelihoods as they have managed to improve their cattle conditioning which yielded in significantly increased revenues.
"For a long time, recurrent droughts caused our livestock conditioning to be poor, especially during the August to late October period where the veld is poor and the temperatures are excessively high.
When we would try to sell our cattle during this period, we would receive paltry payments of as little as US$150, but having been introduced to fodder production and conservation agriculture practices that cater for both human and animal consumption needs, we have realised prices as high as US$500," said Mr Khumalo.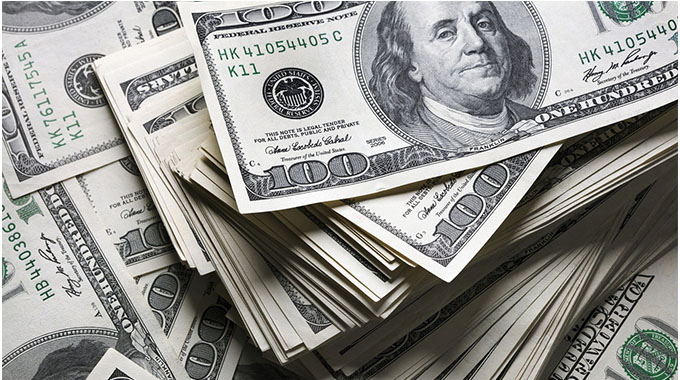 He said he has also managed to buy a grinding mill which has enabled him to diversify his income, as a result, it has assisted him to take better care of his family.
Nkayi North Ward 7 agricultural extension officer, Mr Prince Ndlovu said they were highly appreciative of such initiatives driven by the Government and its partners.
"We are seeing farmers embracing the new technologies and crops, where we are encouraging them to adopt and grow.
These crops include Lab Lab, velvet beans (Mucuna), and stress-tolerant maize varieties. Besides this, we are teaching farmers water harvesting technologies and this is growing in popularity with farmers," he said.
In a similar field visit in Gwanda District, an established goat and cattle farmer, Mr Samuel Khoza who is also a seed pass-on beneficiary indicated that he was looking forward to harvesting his mucuna fodder crop and feeding his goats and cattle.
"I have been struggling to buy maintenance feed from livestock companies due to a lack of resources.
However, the project has assisted us to be able to grow supplementary feed for our livestock. The goal is to reduce livestock mortality and have more productive livestock," he said.
Gwanda District livestock production and development officer, Mr Geoffrey Hove said that fodder seeds which are drought tolerant were being passed on amongst farmers such that fodder crop production will soon become the norm in the livestock regions such as Matabeleland South.
The LIPS-ZIM project is being implemented by the International Livestock Research Institute (IRLI), the International Maize and Wheat Improvement Center (CIMMYT), CIRAD and the University of Zimbabwe in partnership with the Government to transform the local livestock value chains.
As the project is coming to an end this year, CIMMYT's cropping scientist, Dr Isaiah Nyagumbo expressed satisfaction with farmers behavioural change in growing crops for fodder and making smarter choices concerning variety selection and applying principles of conservation agriculture.
He said whilst they focused on maize cropping system trials in Buhera and Mutoko, exchange visits between farmers from Matabeleland and Manicaland have facilitated knowledge and technology transfer.
ILRI livestock specialist, Dr Irene Chakoma said farmers should take advantage of programs such as LIPS-ZIM to improve their livestock enterprise.
The LIPS-ZIM project dovetails with the Zimbabwe Livestock Recovery and Growth Plan championed by the Ministry of Lands, Agriculture, Fisheries, Water, and Rural Development.