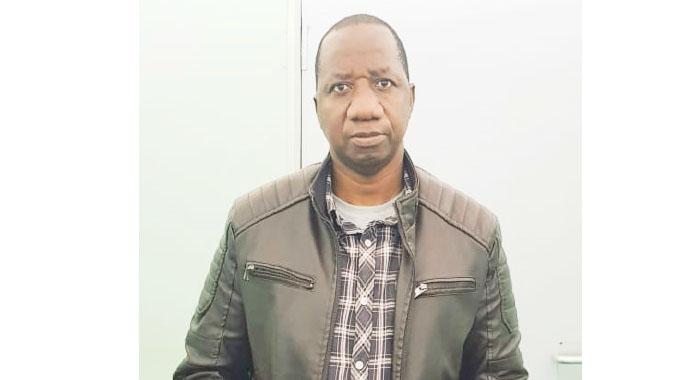 The Sunday News
Robin Muchetu, Senior Reporter
A LOCAL physician has developed natural medicines to treat a number of ailments inclusive of prostate cancer, liver disorders and fibroids.
The use of natural medicine, also known as complementary or alternative medicine has been on the rise in recent years, which have seen physicians coming up with various herbal based medicines to treat certain ailments.
Dr Tinago Nyoni, a naturopathic physician who trained with an Indian University in the field of natural science has come to the rescue for many who have chronic illnesses such as prostate cancer, liver disorders, fibroids, stroke, hypertension and arthritis to name a few.
The qualified radiographer and sonographer runs a naturopathic clinic in Bulawayo's Central Business District where he treats his patients with natural medicines. He gave an insight into the benefits of using organic treatments versus synthetic ones for various conditions.
"Synthetic drugs are those made in the laboratory but the ones I use are organic herbs that we use and are part of our food. They can be assimilated easily into our system without any problems. There was a study that was conducted and one patient was administered a synthetic drug and another natural herb treatments. The synthetic drugs were destroyed by the liver as the body recognised it as some poison while the organic medicine was assimilated into the blood system without any challenges," said Dr Nyoni.
He said such studies prove that natural herbs are absorbed easier than synthetic drugs. Dr Nyoni said while synthetic medicines were recommended, they also came with side effects that are also an issue.
"If one takes blood pressure drugs for a long time, they may end up with diabetes. It is a side effect of the medication. Organic medicines do not have this effect on patients. The response has been very good from my clients. I have treated people who had been discharged from hospitals as they could no longer get assistance for their conditions but have responded well to natural treatments that I give.
I had a patient who had an aneurysm who had been discharged from hospital as there was no hope. After two weeks of treatment from me they started to recover. Locally there was no doctor who could perform an operation to assist her so she went home to wait for her time," he said.
Added Dr Nyoni; "In prostate cancer I am able to reduce the size of the prostate to a level where one can live without a catheter and live normally. Prostate cancer is quite prevalent in the country, we are picking it even from 38-year-olds and a number of those in their 50s are close to blockage and the cause is the type of food we are eating that is processed. They (producers) could be using a lot of pesticides and chemicals as it is grown and our systems could be reacting to that. Today we have reduced the amount of organic food we eat and this is causing challenges for our health".
He lamented the shortage of urologists who can treat prostate problems locally.
"This shortage has seen patients being on three-year waiting lists to get the operations performed while the costs range in the region of US$3 000 to US$4 000 which is unreachable to many," he added.
The naturopathic clinic in Bulawayo is equipped with an ultrasound machine, heat therapy machine and is in the process of acquiring an emsculpt laser machine which is used for treatment of Lipoma, reduction of belly fat and muscle enhancement especially after injuries.
Dr Nyoni offers two outreach consultancies to Maphisa and Plumtree in Matabeleland South. He is particularly well known in the ex-combatant circles where he has offered his services at very affordable prices.