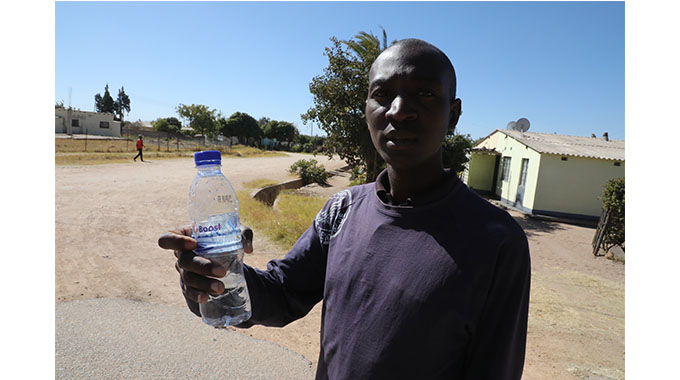 The Sunday News
Vusumuzi Dube, Senior Municipal Reporter
PRELIMINARY test of various water, soil and pipe samples collected from Luveve to assess the cause of the water contamination that has seen the recent outbreak of Typhoid are showing that the Bulawayo City Council could be at fault.
The tests are being contacted by experts engaged by the Bulawayo Progressive Residents Association (BPRA) after the Bulawayo City Council (BCC) was compelled to provide relevant samples through an out of court settlement between lawyers representing the two organisations.
Confirming these developments, BPRA coordinator, Mr Emmanuel Ndlovu said they were now waiting for their experts to provide a final report from where they would consult and decide on the action to take.
"What I can confirm is that the local authority did provide what we had demanded for initially. We then sent all these samples to experts we engaged so that they carry out the necessary tests.
"The preliminary findings thus far point at the local authority being at fault in this whole crisis. We will soon be getting the final results which we will table to our stakeholders and it will form the core of our class action civil lawsuit," said Mr Ndlovu.
A letter written by BPRA lawyers – the Zimbabwe Lawyers for Human Rights, confirmed that BCC managed to provide all the samples which they had demanded in their initial urgent chamber application.
"Following our meeting with Bulawayo City Council Representatives at Colghan and Welsh, we confirm we have received all the information that we sought.
"We are in the process of analysing the information and will proceed to work on the main matter as agreed in our previous meeting," reads part of the letter.
Government recently revealed that human waste was found in water that was supplied to Luveve suburb in Bulawayo which resulted in the outbreak of Typhoid and Dysentery which has killed 13 people in the suburb.