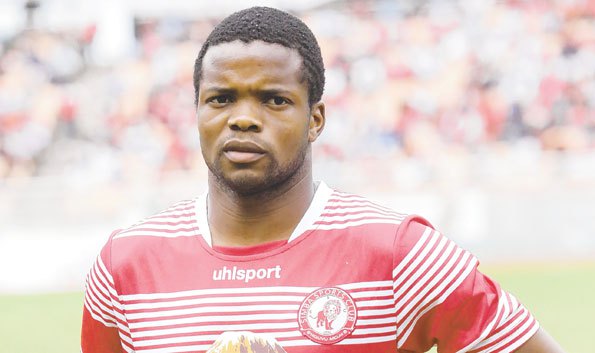 The Sunday News
Mehluli Sibanda, Senior Sports Reporter
FORMER Dynamos captain, Justice Majabvi believes it is good for young players to participate in the country's most prestigious schools soccer tournament, Copa Coca-Cola for their own development.
Speaking at the official launch of this year's tournament at Rusununguko in Goromonzi last Tuesday, Majabvi, a silver medalist with Nemakonde High School in 2000, said it is important for aspiring footballers to make use of this tournament to sharpen their skills. The former Zimbabwe Warriors midfielder is of the view that Copa Coca-Cola is the platform for players to be seen.
"The Coca-Cola Cup for the schools produced a lot of players, most of us came from this project. Norman Maroto, Eddie Mashiri, the Chimedza brothers, Samson Choruwa, Leo Kurauzione, to name a few. It is very important for the young boys and girls to participate and get recognised for them to be professionals for their future. It is a stepping stone because everybody will watch this tournament,'' said Majabvi.
He was part of the Nemakonde team which lost the final to Churchill of Harare at the 2000 national finals played in Mutare. This is where he was spotted by then Zimbabwe national Under-17 coach Nelson Matongorere. From there he was signed by Lancashire Steel after writing his Ordinary Level exams.
"That's where I was recognised, I think the coach Nelson Matongorere was there, he watched the game, he was the Under-17 national team coach, he picked me from there. That's where it started, it was the stepping stone, I just came in the spotlight, nobody knew Justice Majabvi but after this tournament everybody knew me. I think I was in the right direction, I started very well until my last days,'' he said.
He applauded Coca-Cola for their continued support of the tournament which the world's leading beverage company started bankrolling way back in 1989.
"I just want to thank them (Coca-Cola), I would like to see many of these things coming up and producing a lot of players for Zimbabwe and if we talk about soccer here we have to talk about the Copa Coca-Cola tournament because it produced the majority of the players,'' Majabvi said.
Majabvi retired from football at the end of 2016 and he indicated that he had no plans to go into coaching, with the only possibility being turning into administration.
"Right now I am just at home, I just do a few projects, just private. I would say admin, I don't know if I am gonna be a good coach, I just feel like going for the courses and I have other things to do besides football,'' he said.
Majabvi attended the official launch together with former Warriors players, Dickson Choto and More Moyo. Mighty Warriors players, Greater Bande and Rudo Neshamba also graced the official launch.
@Mdawini_29