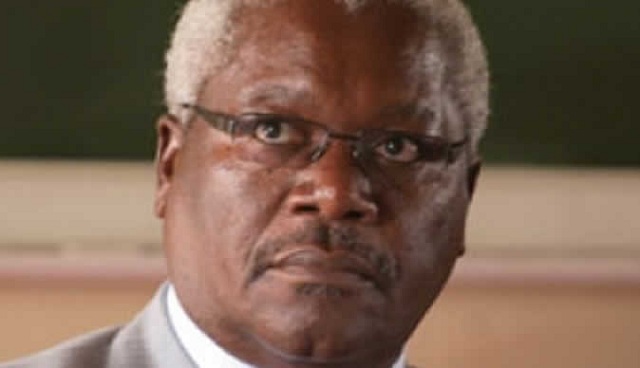 The Sunday News
Harare Bureau
POLICE roadblocks will soon be under 24-hour satellite surveillance, with real-time images beamed to a central server to help curb corruption and harassment of motorists.
The Electronic Traffic Management System being piloted at Avondale Police Station, Harare will see road traffic offenders pay most fines electronically.
It is being implemented via a partnership between Government and Univern Enterprises Limited, and also targets road traffic violations and vehicle theft.
The innovation is similar to the Zimbabwe Revenue Authority's Electronic Transit Cargo Tracking System aimed at curtailing transit fraud and illegal dumping of goods on the domestic market. Police officers at roadblocks or on highway patrol will be equipped with electronic tablets to scan vehicle licence discs.
The vehicle owner's name, driver's licence number, vehicle purchase information and other details will be retrieved immediately. Over 500 such gadgets have been imported, with officers at Avondale Police Station piloting them.
Home Affairs Minister Dr Ignatius Chombo told our Harare Bureau, "The Electronic Traffic Management System is basically the best thing that has ever happened to this country. It's simply e-policing, which ensures that when one is stopped at a roadblock, police will have with them an electronic device to scan one's licence disc.
"There is no need for the motorist to exit his/her vehicle. The device then uploads all the information the officer may require, including the car owner's name, national identification card number and the vehicle's history.
"You don't necessarily have to open your window. If the device does not detect any offence, then you will be told to proceed. However, if you haven't paid your vehicle licence levies, for instance, the system will detect that, and the officer will ask you to pay."
Dr Chombo continued: "But this is where it gets interesting because one payment will only be done electronically; either through a bank transfer or mobile money platforms. The money will then be reconciled electronically to all authorities where payment was due and the next morning, at 8 am, the systems will update automatically. Every relevant authority will know that you have paid up your dues. Even if you travel by night, the system will still show to the relevant authorities that you were stopped at this or that roadblock where you paid."
Dr Chombo said the new system would eliminate fake roadblocks, which robbers have been using to dupe motorists or steal vehicles. He added that authorities were balancing the need to rationalise the number of roadblocks and public safety.
"More importantly, our roadblocks will be monitored via satellite just like the ones used by Zimra and transport companies to track their vehicles. (Officers) who engage in suspicious activities will be monitored live and will certainly be arrested because we will have in our possession pictures of their activities at the roadblocks.
"Some of these tablets are already in the country; we have so far received a shipment of over 500 tablets for this new system. The tablets are the same as those used in some developed countries where police officers do not even get out of the car after flagging down a vehicle.
"They just punch in the car's registration number and the requisite information will appear . . . There won't be any time for police officers to 'spin' money and pay back later; you just can't do that anymore. Some 80 percent of payments will be by electronic transfer, so no one who will handle physical money. If a motorist says he/she doesn't have any money, he/she will be left to drive away but the system will record that nothing was paid, and you will be stopped again at the next point.
"The system also shows the police officer who handled the case and his/her force number. So, if he/she has the guts to ask for bribe or steal, let him/her; that officer will be arrested before day-end. Police can no longer take money as the system will report to Police General Headquarters and the ministries of Finance and Home Affairs the amounts paid on a particular day."