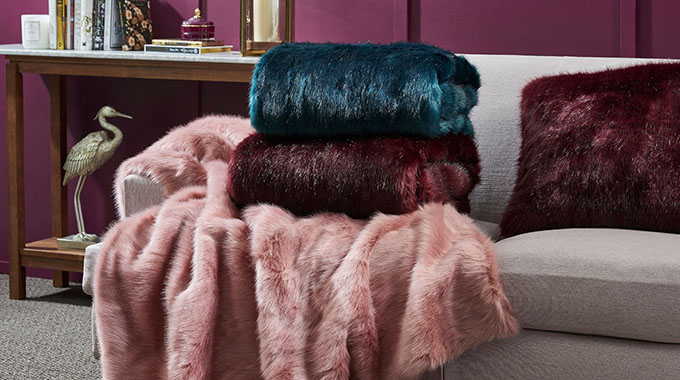 The Sunday News
Amanda Ncube
TRANSITIONING from one season to the other is not easy especially when it comes to home décor . . . a lot of things need to change. 
Winter season means spending more time indoors than outdoors. In order for you to survive spending even more time at home your space needs to feel homey and inviting.
Here are some tips to help you make your home feel homey and inviting this winter. 
There is nothing that screams winter is here than faux fur. If you want to create instant warmth, both visually and physically, adding some faux fur throws and pillows is definitely the way to go. When correctly done, faux fur can change the look of your home, making it look more sophisticated and beautiful.
Make sure you do not over use it. Faux fur usually looks good on the bed, couch or even chairs. Accent all white décor with vibrant blue pillows. By so doing you will be enhancing the winter vibe in your home.
Also, do-it-yourself pillows can work during winter season. They add a cosy winter touch to your décor. There is no need to dig deeper into your pockets, make the most of those old sweaters you have not been able to part with instead of throwing them away.
Naked door makes guest feel unwelcomed, instead of letting your bare entrance get you down dress it up with colourful flowers (wreaths). Create a chic modern look for your home in order to make your home feel inviting.
New season, new shades. If you are really looking to make a change consider giving your home a brand new colour scheme. Wallpaper, paint or even just a couple of fun throw pillows should do the trick. You do not need to go all out with bold colours, keep the winter palette neutral. It will add a calming vibe to your space.
Fill your winter tables with rich colours such as emerald or purple (wedding style) then accent it with other colours in order to bring a new look to your home.
The only way you are going to survive winter is by having a well-stocked bar. Deck yours out with gold trimmed glasses, a gold wreath and greenery.
Rugs and carpets are always best for winter season. They are multi-functional, to keep warm and for decorative purposes.