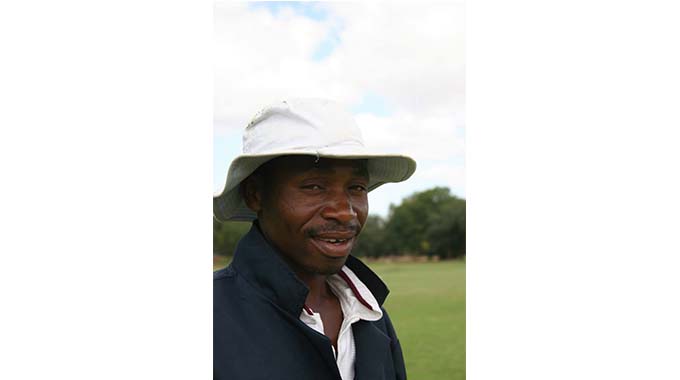 The Sunday News
Mehluli Sibanda, Senior Sports Reporter
EFFORTS by former Tuskers captain, Godwill Mamhiyo have seen a wheelchair being secured for ex-cricket grounds man, Blessing Mutumwapavi who is now paralysed after being diagnosed with motor neurone disease, a diseases that causes weakness in the muscles.
South Africa based Mamhiyo, a former Tuskers and Zimbabwe A skipper managed through his contacts in Zimbabwe to source a wheelchair for Mutumwapavi who has lost use of his arms and legs because of his condition. The wheelchair was handed over to Mutumwapavi's uncle in Harare and was delivered to the recipient on Sunday.
Mamhiyo said what pushed him to source a wheelchair for Mutumwapavi was after he learnt that he did not have his own and had to return the one he has been using. What also prompted him to act was the story by this publication which brought to light Mutumwapavi's plight.
"I think for me it was just upon hearing that he did not have his own wheelchair and had to return the one he was using. Social Media is how I found out about his condition when I saw a tweet of the Sunday News story. Having been actively involved in other charitable projects before, I jumped at this,'' Mamhiyo said.
He described Mutumwapavi as a phenomenal individual who supported him in his cricket playing and coaching career in a big way.
"Blessing is a great guy, it's a shame what's happened to him and tough to swallow for me as we had not been in touch in the last few years. He was someone who for the couple of years I was at the Heath Streak Academy did above and beyond his work. He always wore a bright smile, as I got there on afternoons, he would quiz me on the team and my individual performances for Tuskers. On days that I'd do well, he would congratulate me. No different to how he was when he was grounds man at BAC."
A crowd funding initiative by the 28-year old Mamhiyo has seen £420 being raised to assist Mutumwapavi. The target is to come up with £500 for the father of five so he can embark on an income generating project to look after himself, elderly mother and his children. The funds should be available
Mutumwapavi is now in his rural home in Gutu after he was laid off by his employer, Old Mutual Heath Streak Academy on medical grounds.
@Mdawini_29