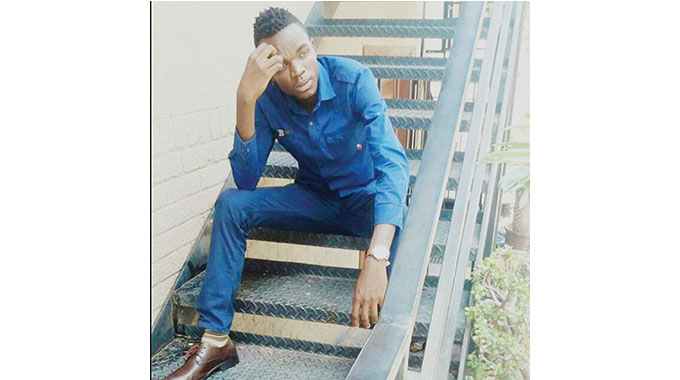 The Sunday News
Bruce Ndlovu, Sunday Life Reporter
DJ Mapressa, a Tsholotsho-born performer, seems to be following the route mapped out by the late Dr Love, Paul Matavire, by blending music with comedy for extremely humorous results.
Unlike the late sungura ace however, Mapressa, born Promise Sibanda, does not stick to one genre but mixes comedy with various genres of music, with his vision set to be fully attained in September with the release of an album made up of the six singles, the first of which was released when the lockdown started in South Africa.
Mapressa has in the past made headlines for organising events like the Injiva Homecoming in 2016, the Tsholotsho Music Festival in 2016 and the Easter Explosion in Trenance, Bulawayo, last year.
He has also worked as a music compiler on South Africa's Sloot FM.
In an interview with Sunday Life, Mapressa said he had decided to fuse with comedy after the realisation that music was the medium that reached people quickest. For his upcoming album, Mapressa does the same song in six different genres.
"I realised that a lot of people that are into music saw my album that comes out in September. It will be different genres. There's a rhumba version, a maskandi version, isichathamiya version and there's a piano track featuring a former Go Boyz member. It will be one track but done in different genres. I want everyone to get something out of it. They are all singles coming out every month. In March it was rhumba, in April it was maskandi and in July it will be isichathamiya. There's already a house track out. I see this as a way of growing my comedy," he said.
Over the last few months, Mapressa has become a social media sensation, earning followers for his candid and humorous take on life.
Explaining his brand of comedy to Sunday Life, the former Tsholotsho High School boy said his intention was to always come up with an intoxicating cocktail of comedy and music.
"We deliver comedy but deliver it through music. When you listen to the song you are supposed to not just dance but crack your ribs laughing as well. As a man that knows people love many different things, this is what I decided to do to capture their attention. If you look at my comedy, sometimes, I pretend like I'm on the phone and sometimes I pretend like a DJ on air or a politician delivering a speech in Parliament. It all comes in different forms.
In the age of social media, many fancy themselves as comedians, Mapressa insists he is not a fly by night comic, as he has been making people laugh since his school days.
"I was very comedic back in high school. Even in class people knew that I could twist things and put a comedic twist on them, even my own name. Even the teachers knew me for my humorous nature. Even at assembly I would act out in a funny way," he said.