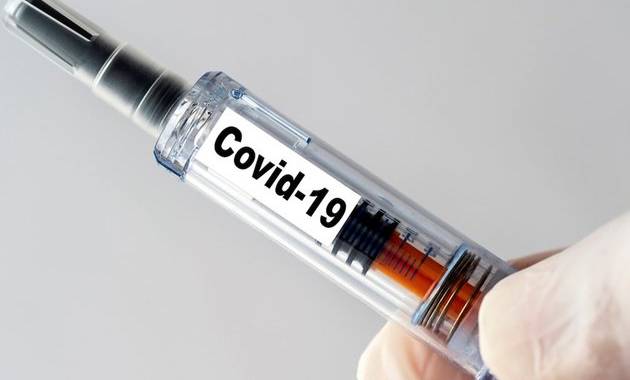 The Sunday News
Leonard Ncube & Fairness Moyana, Sunday News Reporters
A 63-year-old woman died of Covid-19 at home in Hwange on Friday, becoming the first reported death in Matabeleland North.
The latest case brought the total number of people who have died of Covid-19 in the country by Friday to 13.
Matabeleland North was the first province in the country to record a positive Covid-19 case in March and had managed to contain the spread of the pandemic until recently when there was an influx of border jumpers particularly in Lupane and Tsholotsho districts. Authorities are investigating contacts of most of the cases. The province has recorded 13 recoveries while 11 are active.
Preliminary details from health authorities show that the death was recorded in Hwange District where a 63-year-old woman tested positive during routine investigations of home deaths in the coal mining town. Hwange District Medical Officer Dr Fungai Mvura-Musinami said contact tracing and further investigations are underway.
Meanwhile, the province has decommissioned Mosi-oa-Tunya and Mabhikwa High schools in Victoria Falls and Lupane respectively as quarantine centres and moved returnees to alternative facilities. The move is meant to prepare the education institutions for reopening of schools on 28 July. Mosi-oa-Tunya and Mabhikwa schools have been among the main provincial quarantine centres in Matabeleland North.
Lupane State University was one of the provincial quarantine centres and was decommissioned last month to pave way for return of students. Forty-six returnees who were at Mosi-oa-Tunya have been moved to Encore Budget Lodge in the resort town while those who were at Mabhikwa were taken to newly opened Inyathi Training Centre in Bubi District.
Encore Budget Lodge becomes the second hotel facility to be used as a quarantine centre in Victoria Falls where Phezulu Lodge is already functionally catering for those who opted to pay for their stay and currently has six returnees, with a total of 19 having been received since opening in May.
Giving a daily update on quarantine centres in the province on Friday evening, Matabeleland North Provincial Social Welfare officer Mr Macnon Chirinzepi confirmed the latest development.
"Matabeleland North now has two operational quarantine centres namely Encore Budget Lodge and Inyathi Training Centre. Mosi-oa-Tunya High School and Mabhikwa High School will cease to be quarantine centres as they have been closed in preparation for opening of schools.
The remaining returnees have been transferred to Encore Budget Lodge and Inyathi Training Centre," he said.
Until Friday, Mosi-oa-Tunya had received 480 returnees since its opening in April while Mabhikwa had got 156.
Of the 156 that passed through Mabhikwa, 29 are members of the community, 23 of them from Malunku and six from Mpofu Village who were rounded up after contact with border jumpers that tested positive.
The 23 from Malunku have since been discharged after testing negative while six who were drawn from Mpofu on Friday, being a family with four children, are the ones that were transferred to Inyathi Training Centre.
Lupane District Medical Officer Dr George Mutizira confirmed the release of the 23 villagers last Tuesday.
"Discharge from quarantine is done when people are cleared and this is what has happened with the villagers," he said briefly. Phezulu Lodge has six people and has received 19 since opening last month.
Mabhikwa High School had received six community members from Mpofu area who had contact with a positive case.
This brings to 20 people at Inyathi Training Centre, which opened a fortnight ago and has so far discharged eight.
There are 15 returnees who escaped from Mabhikwa in May and have not been accounted for.
Meanwhile, work on the 5-Miles Isolation Centre in Hwange District has been completed and the project will now be commissioned later this month, an official has said.
Hwange Covid-19 Taskforce chairperson who is also Hwange Local Board Town Secretary, Mr Ndumiso Mdlalose said work on the refurbishment of the 5-Miles facility, which had been earmarked as a district hospital, is complete.
He said the isolation centre which will likely house between eight and 10 beds is set to be commissioned later this month.
The completion of the much-awaited hospital comes as a relief as Hwange was relying on private facilities in Victoria Falls as isolation centres.