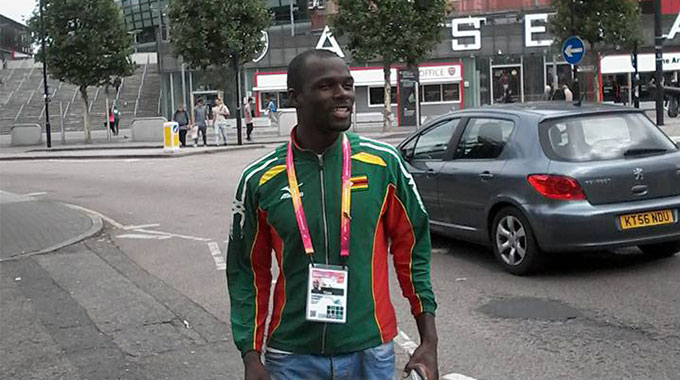 The Sunday News
Ngqwele Dube, Sports Correspondent
MATABELELAND South have set an ambitious target of sending three athletes to the World Athletics Under-20 Championships scheduled for Kenya in July.
While other sportspeople were on a break over the holidays feasting and partaking in parties, young athletes from the province were in camp in Gwanda Town undergoing intense training to ensure they meet the qualifying times for the event slated for 7 to 12 July in Nairobi.
Gwanda-based athletics coach, Lisimati Phakamile said the hosting of the Youth Championships by an African country is a once in a lifetime opportunity every athlete should take advantage of as it will be easier and less costly to travel to Kenya.
He said they convinced the top athletes in the province to ditch the festive season and focus on ensuring they are able to qualify for the event.
"We deliberately targeted several young athletes who did exceptionally well during the National Youth Games last year with some dominating their sections and winning gold medals.
"We felt it would be best if we organise a training camp for these athletes and I am happy that most of the targeted athletes made it to the camp which ran from 27 December to 9 January," said Phakamile.
Matabeleland South athletes that excelled at the Youth Games include Prissy Mpofu (100m and long jump), Nontokozo Ncube (400m and 200m), Elizabeth Ndlovu (3 000m and 1 500m), Clinton Muwunga (100m and 200m), Awakhiwe Ndlovu (triple jump), Brighton Ncube of Gwanda High School (800m and 1 500m), Brighton Ncube of Lushongwe Secondary School who also takes part in 800m and 1 500m events, Elvis Mashila (800m and 1 500m) and Lushongwe's Precious Moyo (400m hurdles and 400m).
The camp was held at Gwanda's Phelandaba Stadium and Kipkino Children's Home in Mangwe.
"We had four coaches taking charge of the camp with Zibusiso Nyathi handling the middle and long-distance events while I was training the sprints and jumps athletes with the assistance of Qiniso Ncube-Khabo and Ollen Ndlovu.
"The camp, however, also incorporated other young up-and-coming athletes who have exhibited potential and were available during the period," added Phakamile, who is also the National Athletics Association of Zimbabwe director for coaching, talent identification and development.
Phakamile believes there is a realistic chance of getting two athletes to make it to Kenya although they had been hoping five will meet the times.
Phakamile singled out Muwunga, Ndlovu and Moyo as bright prospects to reach Nairobi but added with hard work other athletes can put up surprises.
He encouraged other coaches particularly from Bulawayo and Matabeleland North to scale up their training efforts for young athletes to ensure they do not miss the opportunity.
"We rarely have such events in Africa and this lowers the costs, thus making it easy to attend the event.
"We will be attending various Naaz meets and regional events in countries such as Botswana and South Africa to meet the qualifying times and also use them as practice. As coaches we need to give the athletes the best training so they are able to take part in this important event as it is crucial in shaping their careers," he said. — @rasmthembo