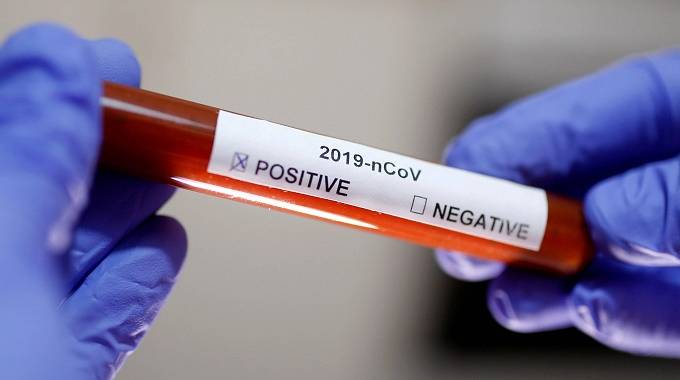 The Sunday News
Leonard Ncube, Victoria Falls Reporter
MATABELELAND North has started conducting Polymerase Chain Reaction (PCR) tests for Covid-19 after getting the nod to use GeneXpert machines at three hospitals.
The province, whose number of confirmed cases as on Friday stood at 15, six of them recovered and nine active, has been sending samples to Bulawayo for PCR confirmation. The country had recorded a total of 561 cases by Friday according to the latest data released by the Ministry of Health and Child Care. In a statement, the provincial Covid-19 Taskforce said tests will now be done in the hospitals in the province.
"We would like to inform the public that both of the GeneXpert machines in Victoria Falls have been serviced and reprogrammed to test for Covid-19. This means that we will be processing samples locally and will have a much quicker turn around on results, which in turn will allow for much quicker reaction to suspected cases. Testing will be done free of charge on those showing symptoms or suspected of having been in contact with an infected person as per Ministry of Health and Child Care rapid response procedures," the taskforce said.
Acting Matabeleland North Provincial Medical Director (PMD) Dr Munekayi Padingani confirmed the development and said St Luke's Hospital in Lupane, Hwange Colliery Hospital and Victoria Falls hospital have been identified to carry out PCR tests using GeneXpert machines. He said each machine will be able to conduct about 24 samples per day.
"We are now testing as a province, doing PCR testing using GeneExpert machines at St Luke's, Hwange Colliery and Victoria Falls hospitals. We will be sending samples to Bulawayo only when necessary," said Dr Padingani.
He said districts closer to Bulawayo such as Bubi and Umguza will be allowed to send samples to Bulawayo for PCR confirmation.
Meanwhile, Dr Padingani said a majority of new cases in the province are imported, with one being a local case who had contact with a border jumper in Lupane. The province has received a total of more than 700 returnees from Botswana, Cameroon, DRC, Namibia, South Africa, Tanzania and Zambia. A majority have been discharged after testing negative and completing the mandatory quarantine.
@ncubeleon