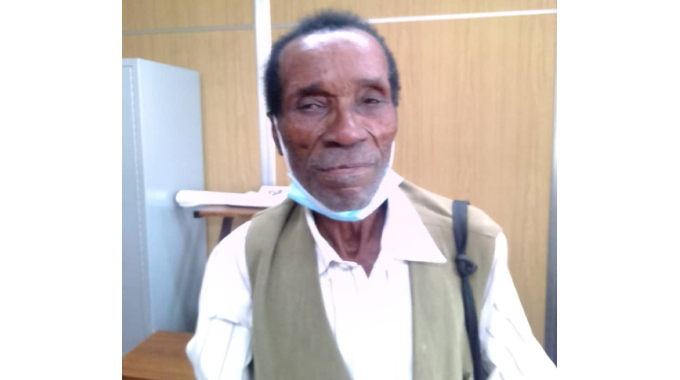 The Sunday News
BULAWAYO Wanderers FC to the younger soccer fan is something they stumble on when elders delve into the yesteryear game.
But for the older generations, Bulawayo Wanderers literally represented resistance to Eastlands, Highlanders and Zimbabwe Saints' dominance.
Domiciled at White City Stadium and attracting young talent from Njube, Pelandaba, Iminyela and Mabuthweni, the club made a big roar against the Makokoba, Mzilikazi and Nguboyenja-based three great sides of the late 1960s and 1970s. For decades Bulawayo Wanderers was a quiet conveyor belt churning out stars that dominated the football scene.
According to one George Ndebele a stalwart of the 1960s of the club, Mazhiya as the team was affectionately called, was once a great side that stood its own in the region.
A utility player at his prime who could be fielded in the holding position, centreback or leftback and still deliver with aplomb, Bulawayo Wanderers was a dominant force that won silverware between 1966 and 1969.
The only other notable trophy was the 1980 BAT Rosebowl.
Nothing could be said about the club as a competitor as if deliberately it closed shop to open a manufacturing division that would give a platform to a long list of football greats.
From Mazhiya Zimbabwe got to know of Lucky Dube, a goalkeeper with immense potential and talent who gave arguably the country's finest goalkeeper ever to give Japhet M'parutsa a good run for his effort, Johannes Tshuma, Alban Mafemba, Nelson Dube and Pernell Mckop, outstanding defenders Stoneshead Moyo, Joseph Ndlovu, Simon Ncube, Allan Ndlovu, Itai Masawi, Felix Ntutha, Charles Wadawu and Asani Karigeni.
Wanderers displayed flamboyancy associated with Brazilian and South African Shoeshine Piano football that was first brewed in the streets of Old Magwegwe, Njube, Iminyela, Mabuthweni and Pelandaba, then distilled with precision at White City under many great coaches chief among them Golliath Masuku, Majuta Mpofu, Charles Sibanda, Trevor Macmillan, Trevor Juul-Carelse to mention a few.
It is probably in the engine room where Bulawayo Wanderers made the loudest noise for itself and the local game. It is no surprise that some of the players rose to play continental football and outside the country.
Outstanding in midfield were Elvis Chiweshe, Boy Ndlovu, Collet Dube, Tanny Banda, Rahman Gumbo, Max Tshuma, Ebson Muguyo, Lazarus Mwambopo, Richard Manda, Francis Paketh, Stanford Ntini, Peter Sakala.
This is where the whole matrix appeared to be and the strikers John Nyumbu, Richard Ndlovu, Victor Moonsammy and Eddie Zimunya were assured of efficient service that at times some of the goals saw forwards literally walking in with the ball into a yawning goal after wingers would have swept past both defenders and goalkeeper.
It was a team that seemed to play under the motto that before the fans enjoy themselves, players must feel free to express their artistic abilities on the soccer pitch.
"Bulawayo Wanderers was always known for being stubborn. It was a team that literally played street football on a widened pitch hence skilfulness was a demand on individual players.
"So much is said about dribbling wizards of the 1970s and 1980s, it was a culture of the club we also found in the 1960s and we had brilliant ball players like Aspinas, Dr Melusi Sibanda, Maxwell Ndlovu and one Gideon Zwende Moyo.
"Aspinas was a very good dribbler who kept fans on the edges of their seats and touchline wanting a closer look at the creative genius. Moyo was a decent dribbler whose hard shots had goalkeepers scared of him literally wanting to run away from goal when there was a free kick on shooting opportunity from close range," said Ndebele.
The 3 January 1946 Bulilima-born defender said Bulawayo Wanderers played in the lower division leagues with clubs like Eastlands, Wankie, BSAP, Rangers and Cobras.
He said Eastlands were later promoted to the national league where they played against teams like Mashonaland United who later changed to Zimbabwe Saints, Arcadia, Dynamos, Tornados, Mangula, Metal Box and St Paul's Musami.
Highlanders who joined association football in 1968, he said, were playing in the Bulawayo African Football Association (Bafa).
The Makhanda brothers Chester and Gibson, Daniel Dididi Ncube, Jambok, Scholar, Edward Dzowa, Dusty King, Matthew Marume and James Nxumalo were among the biggest names in the local game.
"There was no television to talk about. We learnt from our coaches or the senior boys we watched playing then we would try to emulate what ever they did with the ball on the pitch.
"For those in town there was the luxury of Youth Club activities. Entertainment was scarce so we all found solace in kicking the ball throughout the day. Many hours of practice saw us perfect our skills and coaches identifying us for the school teams," said Ndebele who learnt at St Peter's School outside Bulawayo on the western side.
He praised a Mr Chauke who was their school coach.
"He used to train us with new methods that made us a formidable side against St Bernard, Matshayisikhova and Methodist Episcocal.
"Without any defined junior structures back then schools provided youths with an opportunity to play organised football. Often it was hard for young players to join organised teams like Eastern Brothers, Matabeleland Highlanders, Mashonaland United and Bulawayo Wanderers. To play for Wanderers I was recruited by Chauke who appeared to have an influence at the club," said Ndebele whose first kick of the ball was in rural Zimnyama Village in Mangwe before he could cross the railway line to live in Ngwana which is in Bulilima District.
Ndebele said yesteryear football was entertaining as emphasis was on speed, creativity and power. He said the ball was pumped from the back to midfield if not started by wingbacks by opening up wide at the rear.
Pacy wingers would leave defenders for dead with fancy footwork and speed then whip in crosses into the box for strikers to nod home. He said wingbacks and the traditional Number 6, 8 and 10 had to be creative too so that they helped the wings and provided inch perfect opportunities for teammates to score.
"At Bulawayo Wanderers during my time Aspinas and Melusi Sibanda were gifted with creativity and most of the goals scored came through their industry," said Ndebele.
He said in the late 1970s and 1980s after he had retired, he realised that Bulawayo Wanderers had retained the flair of old with younger talented players like Boy Ndlovu, Elvis Chiweshe, Rahman Gumbo, Stanford Ntini, Tanny Banda, Francis Paketh and Lazarus Mwambopo.
"OBoy and Majuta who rose from our team in the late 1960s were very creative and fans wanted to watch the club because of their dribbling skills. I was happy to see that Bulawayo Wanderers culture of football passed on to generations but I'm hurt that the club is no more," said Ndebele.
Ndebele now a great grandfather worked at Brian Seargent Butcheries and Heads and Hooves for over 35 years and is now retired.
He still likes the game and does not shy away from a kick about when at Brethren In Christ Church Men's Conferences.