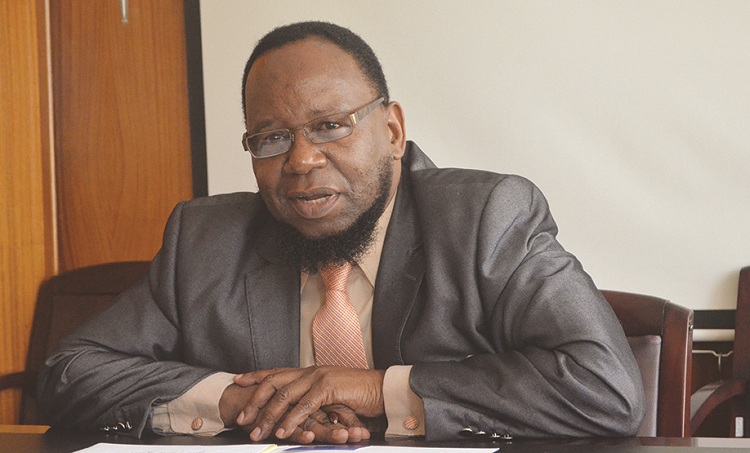 The Sunday News
Tinomuda Chakanyuka, Senior Reporter
THE Government has accepted a request by villagers in Mberengwa East constituency in the Midlands Province to upgrade Mbuya Nehanda High School into a boarding school.
The school, the only Government High School in the constituency, when upgraded, will be the first boarding school in the area. Villagers in the constituency pitched their request through their representative in the National Assembly Cde Makhosini Hlongwane during an outreach programme by the Ministry of Primary and Secondary Education yesterday.
Primary and Secondary Education Minister Dr Lazarus Dokora, who was leading the outreach programme, confirmed receiving the request which he said his ministry had accepted.
"There was a request, which I can confirm, of upgrading Mbuya Nehanda High School to a boarding facility. It's something we will certainly work on, provided the villagers own up to their obligation. Issues to do with teachers' accommodation also came up and it's something we are taking seriously to make sure that we deliver," he said.
Dr Dokora described the outreach programme as a success, noting that it allowed him to engage with stakeholders and get critical feedback on the implementation of the new curriculum.
Cde Hlongwane, who is also the Minister of Sport and Recreation, said upgrading of the school would benefit the local economy in Mberengwa East constituency. He commended his counterpart in the Ministry of Primary and Secondary Education for considering the request by villagers.
"The economy of the local community will benefit a lot. It will create opportunities for villagers to supply consumables. The economy of the area will rise. There are also benefits to the social economy. Having a boarding school located in this area will help attract the best teachers to the area and uplift the standards of learning," he said.
Secretary for Education in the ruling Zanu-PF Dr Jorum Gumbo, who is also the Minister of Transport and Infrastructural Development, was part of the outreach programme. Senior Government officials were also part of the outreach programme.
@irielyan