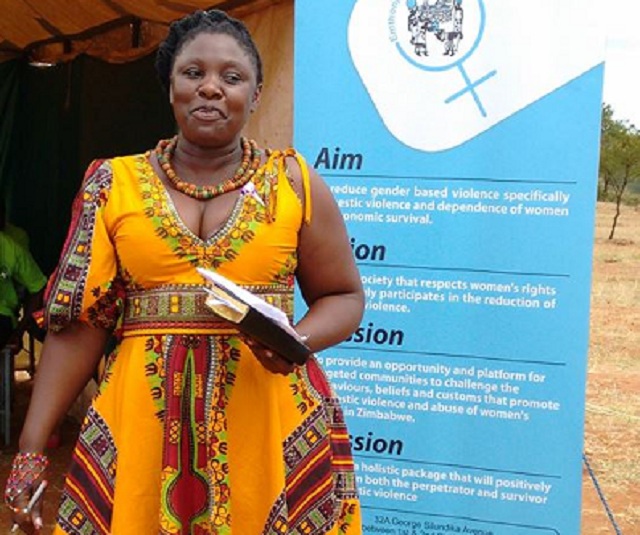 The Sunday News
Ntombiyolwandle Ndlovu, Sunday Life Reporter
She is versatile as she manages to penetrate through many spheres of life.
She is a poet, an actress, a model, an author, a school teacher and above all she is a mother.
This might appear too much for one individual, but Sithandazile Dube has defied all odds and successfully juggled all the roles with ease and caution.
This has made her one of the few respected women in the arts industry who have exclusively made use of their natural talents.
In an interview, with Sunday Life Dube revealed her personality and her countless roles in life.
"I am a multi-tasker. This is something that my parents taught me as I was growing up. For instance, I would do all the house chores at the same time. I could do dishes at the same time cooking. At school I would also take up different sports but again I didn't lose focus on my studies," said Dube.
As a result, she said this has been the foundation for her many tasks that she now faces as an adult.
Married with two children, Dube said she has taught herself to believe in her capabilities which she feels has distinguished her from many women who otherwise prefer to be housewives or rather play second fiddle to their husbands.
"It is high time ladies in Zimbabwe realised that there is nothing impossible, gone are the days where we used to be relegated as housewives. At least we are better than men because we can do many things at a time. So why don't we capitalise on that?"
"My works are all centered on human and women empowerment. I have also put attention to child and forced marriages. The reason I am doing this is because I want to inform people on the issues that affect them on a daily basis and also push them to make something out of their lives and not to wait for bread to be put on their tables," she said.
As part of promoting arts, Dube has started mentoring youngsters on different genres of arts.
"I have devoted some of my time to teaching schoolchildren different types of arts like poems, acting, dance and public speaking. I enjoy it because I know I am creating a future base in the arts industry," said Dube who is also a master of ceremony for different events in the city.
Dube also said that it is important for artistes to be educated and not depend on one thing.
Dube added that her father was her inspiration in getting into the arts industry as he was an artiste though not well known in the public.
"My dad was an artiste though not a well-established figure. He was my inspiration and inspired me into arts and who I am today," she added.
Dube, a 2003 graduate of Belvedere Technical Teachers College, a specialist in commercial subjects who was born in Nkayi, says her multiple tasks journey has been an expedition that took commitment and utmost determination.
"What comes first is the confidence that you can do this or that and then you make a move towards achieving whatever it maybe. It has been journey filled with commitment and willpower for without that I could have long faltered," she said.
Tracing her acting journey may prove an uphill task due to her numerous appearances on many productions including film, radio and stage acts.
A few years ago, she was one of the few participants from Bulawayo to earn a role on the high-status Harare movie, The Gentleman. Dube has also featured in Nama award winning television productions that include Suku and Mr Perfect.
She has also graced productions such as Ezako Mkhakha currently showing on television, Kings Kraal, Nomhle, Inhlanhla, Choose Mazikhethela and Freeman including a range of radio dramas. Dube is a two time Nama nominee for Outstanding Poet. She has exhibited her artistic ability on the international scenes as she has gone as far as South Africa, Botswana, Zambia and the UK.