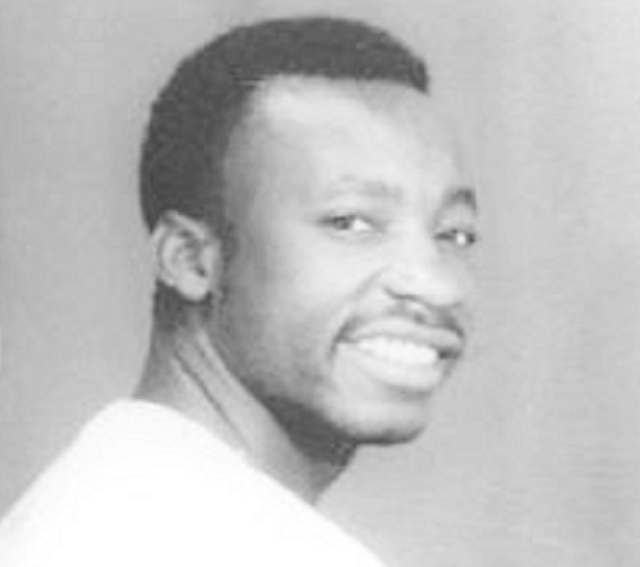 The Sunday News
Danisa Masuku
AT West Park Cemetery in Bulawayo lies one of the legendary Highlanders and national team stalwarts Mercedes Nkila "Rambo" Sibanda who passed on in 2002.
The star defender is survived by four children Leonah (33), Nicole (30) Keith (29) and Natasha (27).
Sunday Life Sport caught up with Leonah who revealed that she stayed with her late father together with her late grandfather Jonathan Sibanda at their family house in Mzilikazi suburb for more than a decade.
"I stayed with my dad for more than 10 years and what I can tell you is that my father was a people's person who was down to earth and could get along with anyone regardless of social class. He was always in a jovial mood and was fond of cracking jokes," she reveals.
Leonah says her father was an eccentric person who even did funny things at times.
"When his best friends Rahman (Gumbo) and Willard (Khumalo) came to visit us in the morning my father would climb on the roof of the house with his breakfast and he would shout on top of his voice saying angikho (I am not around). He would then eat his breakfast while sitting on the roof. Rah and Willard would laugh that off," she says.
Leona says her father was a loving person who used to say they should get married and stay with their husbands at the family house.
"My father used to say if unjwathi wakho sefuna ukukuthatha (used to call our boyfriends onjwathi — because they do not have money) he should come and stay here and would take care of us. He emphasised that on many occasions," she says.
It is not in the public domain that Mercedes had a second name — Nkila. Leonah reveals that although her father hated the name so much despite that her grandfather would call him Nkila.
"My grandfather used to call him Nkila and he would get angry and tell him that he does not like his second name. But my grandfather would tell him that the name is of significance because it carried identity value about where he comes from and should not discard it," she says.
Due to that the second name was only a preserve of his father. Even those brave relatives did not dare call Rambo by his second name but only his father did. Leonah reveals that his grandfather was originally from Zambia and came to Zimbabwe in search for greener pastures. A few people know that Willard Khumalo the Highlanders and national team legendary player and Rambo were cousins.
"Willard's mother and my late grandfather were born to the same parents. So Willard's mother is my grandmother," she says.
Leonah went on to say Rahman Gumbo and Willard were his father's close friends .
"They were always here from time to time and even now Uncle Rah visits us and has been like a father figure to us," she says.
By virtue of having stayed with her father for quite a long time Leonah is better placed to know the likes and dislikes of her dearest father. She says his father was an ardent Reggae fan.
"My dad liked reggae music so much that he would play it whenever he was at home. He liked Gregory Isaacs, particularly the popular song Night Nurse and Peter Tosh and quite often he would play the song Stepping Razor. After that he would sit under a tree and smoke and that became his lifestyle," she reveals.
She adds, "My father also loved beer, particularly brown bottle."
Leonah says her father was an avid fan of actor and producer Sylvester "Rambo" Stallone. Stallone is best known for portraying two heroic characters on the big screen — boxer Rocky Balboa and Vietnam War veteran John Rambo.
Leonah firmly believes her father earned the nick name Rambo due to his passionate love of Stallone movies and his physique.
"Dad liked Stallone movies. He liked particularly John Rambo as a result his friends would call him Rambo, thereafter the nickname gained prominence," she explains.
She says her father was a breadwinner and a pillar of strength to the family. Leonah says when he (her dad) was under the weather "things" became difficult for them at home. But the Highlanders executive were there for them at the time of need.
"Whenever we faced any problem, be it medication for my father or money to pay hospital bills or food we would call Highlanders and they would swiftly send Sibanda (Maphepha) who would come with Delma Lupepe. They would bring us groceries and money," she says.
As a result Leonah holds Highlanders institution in high regard and says they were there for them during the darkest hour of their life when the sun had set on them.
"My grandfather and I thought we would face challenges in laying to rest my father since we had no money. Luckily when we phoned Highlanders executive they understood our dire situation and handled the entire burial process. They proved to us that they valued the immense contribution that my father gave to the club since the inception of his glowing career up to the time he retired," she reveals.
As a result Leonah reveals that all of Rambo's four children are ardent supporters of Highlanders.
"Due to the kind gesture that the Highlanders club showed us during my father's sickness and during his burial, the four of us decided to make a vow that we would support Highlanders. I'm particularly an ardent supporter of Highlanders and I'm always there at Barbourfields when Bosso is playing," she says.
Former Highlanders goal minder Johannes Tshuma described Rambo as some who was a workaholic.
"He would drink beer but would surprise many of us as he would come early for training. When we were training he would wake up early in the morning and go to a secluded place where he would smoke and it was his staple thing when we were at camp," he says.
His glittering career saw him becoming a permanent member of Highlanders first team and the national team mostly when it was under coach Reinhard Fabisch.