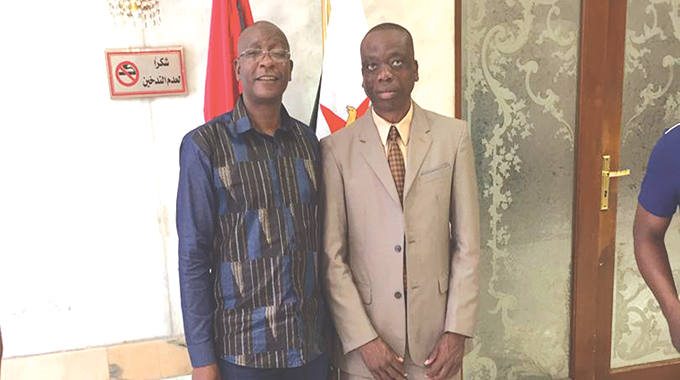 The Sunday News
Sikhumbuzo Moyo, Senior Sports Reporter
AS financial and morale support continues to pour in for the Warriors, the Minister of Justice, Legal and Parliamentary Affairs Ziyambi Ziyambi on Friday paid the team a courtesy call at their Cairo, Egypt base.
The minister, who was on a Government visit in Egypt, informed the Warriors and their technical leadership that the Government was fully behind their cause and that everyone was confident they will progress to the knock-out stages of the tournament.
According to the head of delegation, Bryton Malandule, Minister Ziyambi said he will be returning to watch the team in the group stages of the tournament.
"Everyone was really excited by the courtesy call from the minister who also promised that he will return for our group games having expressed his confidence that the team will sail through," said Malandule.
Malandule said morale in camp was high with the players eager to get the ball rolling on Friday against the hosts Egypt at the Cairo International Stadium.
"There is no distraction whatsoever from the main business of our presence here, the team is up and about and ready for their opening match on Friday. We are confident too that history beckons for us to become the first team to make it through from the group stages. The determination and zeal from the guys is just out of thin world," said Malandule.
Besides the hosts Zimbabwe will also take on Uganda and the Democratic Republic of Congo in their Group A matches.
Meanwhile, Zifa councillors and a number of journalists from various media houses are set to leave the country on Wednesday afternoon for Egypt ahead of the Friday opening match against The Pharaohs. The second batch will arrive in Cairo on Friday morning. 
Zimbabwe's game against Egypt kicks off at 10pm on Friday and is set to be the only football match taking place throughout the world, making it a match of interest from team scouts around the globe.