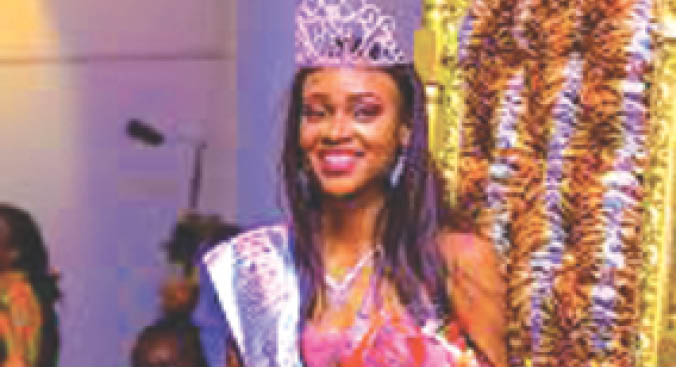 The Sunday News
Nkosilodumo Ndebele
LOSING to Tholakele Dlamini at the prestigious Roil Bulawayo Arts Awards(BAA) in the Outstanding Female model category award did not dampen Natasha Gora's spirit but instead encouraged her to work harder.
After the BAAS, Gora went on to compete in the Miss Tourism Bulawayo pageantry, and her resilient spirit paid off, as she was crowned Miss Tourism Bulawayo (2019).
Being Miss Tourism Bulawayo alone did not whet Gora's appetite for success as she recently set her sights on a global pageantry in China last week and returned home with another accolade in her bag.
She represented the country at the Silk Road Global Tourism Gala and was crowned Miss Most Potential Tourism of the World 2019.
The prestigious event took place in three different cities in China, Xi'an, Yingzhwan and Zhongwei and had 33 beauties from different countries in the world taking part in the contest.
"I am grateful to God because out of those ladies, I managed to win an award Miss Most Potential Tourism of the World 2019 which was the fourth title for grabs after the top three titles. I shared the title with Miss Philippines and it was indeed a great honour,"
"I learnt a lot and had great experience with everything and everyone around me," said Gora.
Gora got the opportunity to represent the country after impressing the panel of interviewees who were responsible for the selection of the Zimbabwean contestant.
"My national director Effie from Nigeria is the one who managed to hook me up for an interview, I did the interview and they liked me among other girls that were also there and I was chosen to represent Zimbabwe from the other girls that did the interview," she said.
She added that she has now shifted her sights to the Miss Tourism Zimbabwe pageantry.
For now, am working on Miss Tourism Zimbabwe, and a few other things, although I'm not at liberty to say them," she said.