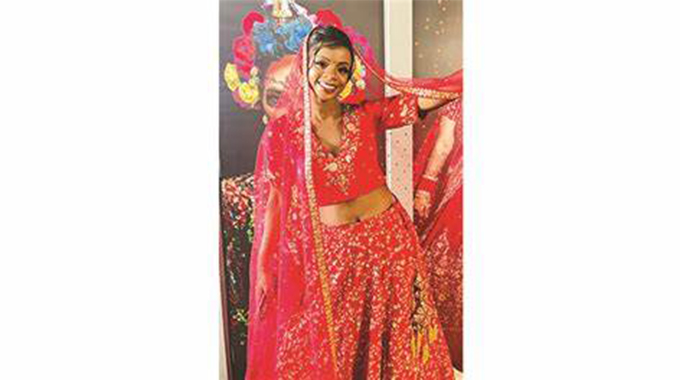 The Sunday News
Sibongile Ndiweni, Sunday Life Reporter
HWANGE born Botsi Lyra Noko who was crowned Miss World Heritage in India in October last year is working on initiating a campaign aimed at ensuring unity in cultural diversity among people in different parts of the world through cultural exchange programmes.
One of the programmes will be targeting schools and will adopt a strategy dubbed identify, educate and preserve.
The programmes and campaigns are still being proposed to various ministries and stakeholders but will include cultural exchange programmes amongst others. Noko says although she is Miss World Heritage, every programme and campaign will be starting from Zimbabwe – her home country as part of her gratitude for giving her the identity she has today.
"As Miss World Heritage International my year end was a bit packed but the organisation has been working tirelessly to put up a cultural package which we are hoping to unveil and propose to various ministries and stakeholders which will include cultural exchange programmes amongst others. I believe there is no better place to start than home, hence we saw it prudent to adopt a strategy we called identify, educate and preserve which will be a schools program," said Noko.
She said her home town – Hwange was her pride and that her proposal which she was going to unveil on the international stage and back home was set to take an educational route and advocate for a culture and heritage preservation to aid in the achievement of the Sustainable Development Goals.
"Fame can be a vehicle for change. It has opened my mind to different aspects of life and being a young lady from a small town of Hwange, I have been given an opportunity to take up space and reshape my life as well as others.
"It impacted specifically on humility, that with the voice I have been given as an international queen I ought to learn from different cultures, different beliefs systems and take positives from all of them while keeping my own without being judgmental but in fact be a force of encouragement and inclusivity," she added.
In an interview with Sunday Life, Mthokozisi Masuku who is the pageant's business liaison officer said as an organisation they strongly believe that the future is in the hands of the youths as they are the custodians of heritage.
"Our main thrust is to make them aware and constantly remind them of the country's cultural pride and not only that, we truly believe that our environment is our heritage hence lately we have been on a drive nationwide recruiting green ambassadors who have been tasked to come up with sustainable projects that cover the greater part of the environment. Together with Miss World Heritage Botsi Lyra Noko we have been working closely with Environmental Management Agency in its advocacy for a clean environment. We are also in the process of acquiring a memorandum of understanding with the various stakeholders that we share the same objectives with," said Masuku.
Ishmael Murangandi who was named the brand ambassador for Mr World Heritage 2022 said he appreciates that charity begins at home and has started working with the younger generation in his home community, enlightening them on how important the country's heritage sites are because they are there for the growth of communities.
"I have taught them how best we can utilise heritage for our development as a people at this time. It is not only the duty of the younger generation but also the duty of everyone to take care of our heritage sites. It is not for the tourism industry to preserve them for income generation but also for the generations to come to be able to know the history of where they belong," said Murangandi.