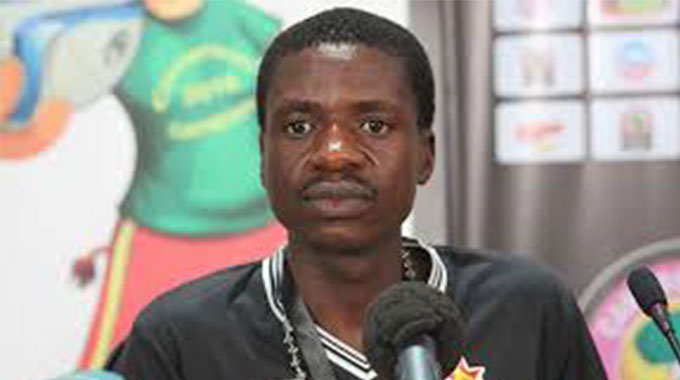 The Sunday News
Ngqwele Dube, Sports Correspondent
FORMER Mighty Warriors coach, Shadreck Mlauzi has called for the incorporation of more scientific approaches to local soccer, adding coaching courses need realignment to recognise modern trends.
Mlauzi has drafted a "new" curriculum which he believes can be adopted and used to "realign" coaching courses which he believes is the start of nurturing of all top players. He said it was sad to note that local courses have remained static for the past 20 years while the global game has changed many times.
"The world of football, like the rest of the world, has been fast changing over the past 20 years but we have failed to absorb the scientific and technological approaches that have been adopted in the game in top European leagues. The course that I did 20 years ago is still the same today and I feel this has contributed immensely to our failure to make it on the big stages of international competition. Science is now the boon of soccer the world over but we have not utilised it and I believe this has shown itself in junior competitions where our teams have struggled to make it in continental and world competitions," said Mlauzi.
"For me the success of the senior team can be attributed to exposure of individual players to football's scientific and technological aspect in other countries."
Mlauzi took the women's football team to the world's biggest sporting showcase in 2016 when they qualified for the Olympics.
He said the curriculum he is crafting is still in its infancy although he is already discussing it with other coaches to ensure he takes in their input as there is a great need to adopt the courses to suit local conditions.
"There is nothing wrong with the courses themselves but there are emerging bodies of knowledge and subjects that have sprung up over the years that can go a long way in closing the gap between us and the rest of the world in terms of football.
"Scientific areas such as anatomy, physiology, basic biomechanics and periodisation are critical in the new football world and we should adopt them if we are to seriously export talent to the world's best leagues," he said.
Mlauzi said the nation needs to rethink local perspectives as a football country taking into consideration local traditions, social background and infrastructural limitations. He is aware of the fact that Caf was crafting a new curriculum that might include these scientific methods but they also should be aligned with local aspects and perspectives.
Zifa halted coaching courses following a Caf directive in 2017 with the continental mother body stating they were now revising the curriculum to align it with European standards and ensure it ranks at the same level with those offered by Uefa, Europe's football governing body.