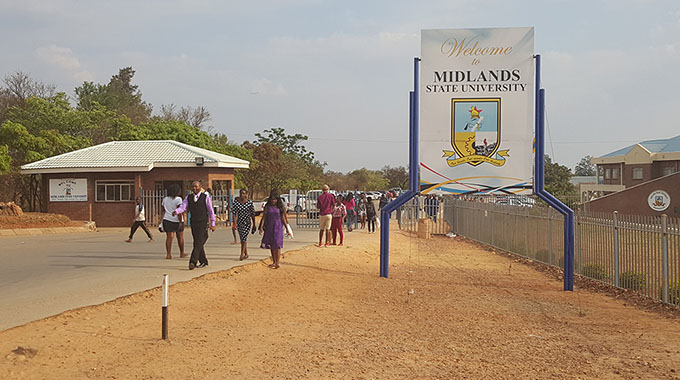 The Sunday News
Munyaradzi Musiiwa, Midlands Correspondent 
MORE than 6 000 students from the Midlands State University in Gweru received HIV testing and counselling as well as various other health services at an HIV music gala organised by National Aids Council (Nac) held at the institution last week. 
Nac, MSU and Saywhat, a non-governmental organisation partnered to hold the health expo where all partners who are into the health field come together to provide HIV and other health services in a youth friendly environment.
Gweru District Aids co-ordinator Mr Murari Hwingwiri said Nac has taken the approach to target youths in tertiary institutions as it has been proven that students are more comfortable to receive service from service providers who are not from the institution due to issues of stigma.
Mr Hwingwiri said statistics have shown that on these high volume events like the HIV music gala, more students get to be tested in the one day than those who test at the college health facility the whole semester.
He said globally its has been proven that the age group of 15-24 is at risk to new HIV infections compared to other age groups hence it is important to empower youths with information and services to minimise the risk.
 "Our activities are not targeting MSU alone. We have since held HIV sports gala at Mkoba Teachers' College and HIV debate and drama competitions at Gweru Polytechnic so now we are having the music gala at MSU to cover all our colleges with services in a youth friendly environment.
The services that we are providing include HIV testing, family planning, condom promotion, adolescent sexual reproductive health information, TB screening, BP checks, cervical cancer screening," he said.
Mr Hwingwiri said there were other HIV interventions that were being implemented in Gweru, targeting youths particularly those in tertiary institutions. 
A study carried out last year showed that 60 percent of female students in tertiary institutions who are HIV positive contracted the pandemic during the course of their studies. 
Mr Hwingwiri said it was imperative to empower youths with knowledge and adequate information about HIV and other sexually transmitted diseases.