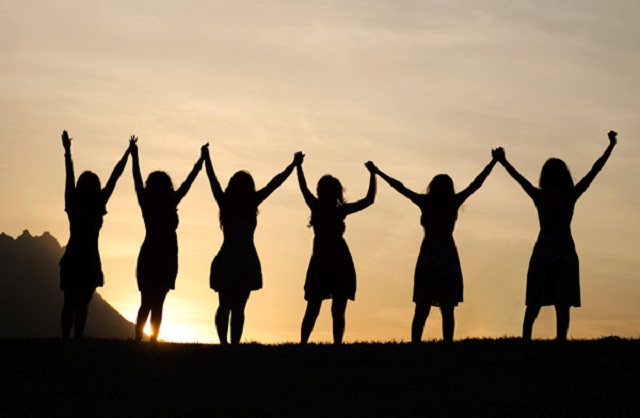 The Sunday News
Fairness Moyana in Hwange
POLITICAL party processes that do not have clear-cut gender initiatives continue to stifle women participation in influential leadership positions and decision-making, a gender activist has said.
Speaking during a district project inception meeting with various stakeholders in Hwange Padare/Enkudleni/Men's Forum on Gender Programmes Development and Fundraising manager, Mrs Thando Makubaza said political party processes coupled with the labelling and stereotyping were prejudicing women from participating in political leadership positions.
Studies that were done in most African countries have revealed that there is low participation of women in political leadership.
"The language that is used, the actions that are done, the political party processes that seem very exclusive of women have impacted on women participation, so it was said that it's was mostly men who were causing the problems in most cases.
"So the project now seeks to talk to men to engage them so that they begin to speak out and also support women in political participation at all levels," said Mrs Makubaza.
She said the project was targeting men who play a vital role in creating an enabling environment for women to participate in political leadership.
"The project will be working and targeting men, the reason being the role they play influencing and creating an enabling environment for women to fully participate. So we are aiming to ensure there is an increase in the number of women in influential political leadership positions in Hwange, Chipinge, Bulawayo and Harare's Epworth working with men as change agents."
She said the three-year project running under the banner "Increasing women's political participation" will also be implemented at universities with a bias towards Student Representative Unions (SRCs).
"Why SRCs, the student unions seem to be the grounds where political leadership is groomed and projected so we felt that we needed to target them at that level and to create an understanding among the young men that there is need also for young women's political participation at that level.
"There will be capacity building of councillors in Hwange and Chipinge as well as university student bodies in gender campaigns and issues as well as participation in the inclusion of women in political parties.
"We will also have dialogues in communities where we are going to be meeting the men and young men including leadership religious and faith to discuss the issues that hinder women from participation."