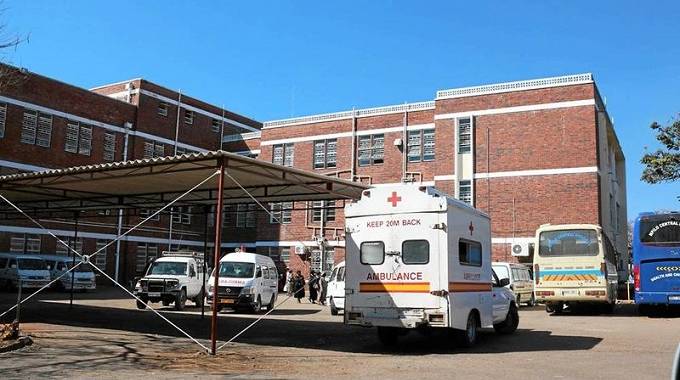 The Sunday News
Sinokuthaba Dube, Sunday News Reporter
ONE of the country's referral hospitals, Mpilo Central in Bulawayo has seen a 100 percent surge in the number of patients attended per day since doctors resumed normal duties in December following a three-month strike.
In an interview last week, Mpilo Central Hospital clinical director Dr Solwayo Ngwenya said the number of general patients that the hospital was now attending has risen from 250 per day during the time when doctors were on strike to 500.
He also said despite the review of user fees announced by the Government a fortnight ago, the hospital would continue to serve people, even those without money.
"The number of general patients attended to has increased to 500 patients a day compared to 250 that we normally received before doctors returned and the introduction of new user fees," he said.
Dr Ngwenya said although the new user fees were already being applied at the hospital, its mandate remained that of serving the people.
The Government announced new hospital user fees with effect from the beginning of this month.
According to the charges, ante-natal general ward per day now cost $200 at Parirenyatwa Group of Hospitals, $160 at central hospitals such as Mpilo and United Bulawayo Hospitals (UBH), $120 at provincial hospitals and $80 at a district hospital with the same amounts being charged for post-natal care.
Caesarean birth now costs $2 500 at Parirenyatwa, $2 500 at central hospitals and $1 500 at provincial hospitals and $1 000 at district hospitals.
Patients admitted to a general ward now pay fees ranging between $80 and $200 for adults while children above five years of age are paying between $40 and $100. 
Dr Ngwenya said the hospital will not turn away patients who need assistance as the hospital has the already fixed payment plans for patients where they are assessed and given options on how to pay up their bills.
He encouraged expecting mothers to seek assistance at hospitals even if they do not have money instead of opting for home deliveries.
"We are still continuing to assist pregnant women, we do not chase away people as there are schemes for protecting expecting women and certain investments towards," he said.