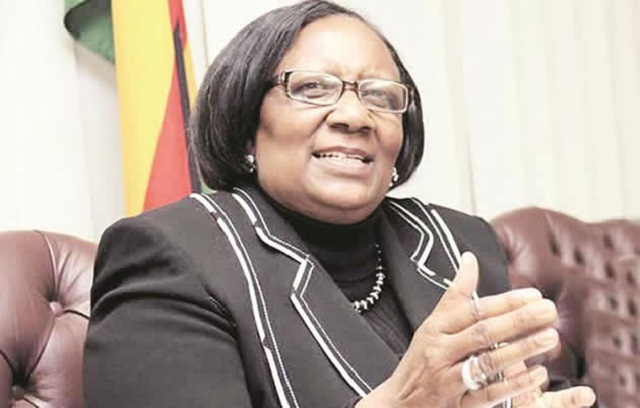 The Sunday News
Judith Phiri and Precious Maphosa, Sunday News Reporters
ENVIRONMENT, Tourism and Hospitality Industry Minister Prisca Mupfumira has hailed exhibitors who participated at the Sanganai-Hlanganani World Tourism Expo that ended in Bulawayo yesterday for putting up splendid displays aimed at marketing the country and Africa's tourism packages to the outside world.
Speaking at the 11th edition of the Sanganai-Hlanganani World Tourism Expo awards ceremony on Friday, Minister Mupfumira said the quality of displays by exhibitors contributed immensely to showcasing the country and Africa as a tourist destination of high standard.
"Exhibitions are critical marketing tools that not only showcase the products and services available but also have the pull factor that draws quality international buyers and sellers together to conduct business under one roof. Sanganai-Hlanganani has done just that, thanks to the quality of displays on exhibit," she said.
Minister Mupfumira said the outstanding displays by the exhibitors contributed to the exhibition attaining its status as one of the biggest international tourism showcase.
Civil Aviation Authority of Zimbabwe (CAAZ) was the toast of the exhibition when the company grabbed three awards out of the 14 that exhibitors were judged on. It won in Best Public Institution Stand, Best Zimbabwe Stand and the Overall Best Stand awards.
The other winners were Impala Car Hire (Best Car Rental Stand), South Africa Tourism Board (Best International Stand), Nino Ceramics (Best First Time Exhibitor Stand), Air Zimbabwe (Best Airline Stand), Anduar Trading (Best SMEs non-mainstream tourism player stand), Sethule Lodge (Best Lodges Stand), African Sun Hotels (Best Hotel Stand), Ngamo Safaris (Best Tour Operator Stand), School of Hospitality (Best Training Institution Stand and Harare Publicity Association (Best Publicity Association Stand).
Meanwhile a number of international buyers and exhibitors expressed satisfaction on the business deals they managed to clinch and inquiries they received.
One international buyer and director of Nhongo Safaris from South Africa, Mr Dean Cherry said the tourism expo had opened a business opportunity for its company to offer shuttle services to tourists visiting Zimbabwe.
"We are looking forward to bringing in safari tour open vehicles capable of ferrying 3 000 to 5 000 tourists," he said.
Mr Du Toit van Niekerk from Zulu Overland in South Africa commended the lowering of prices of most of the country's tourism packages while also applauding the hospitality exhibited by local.
"This year has been good, as we are getting good and low rates for the tourism products from both the Government and private players. Also the people were friendly for such a small show but there were enough people to clinch deals," he said.