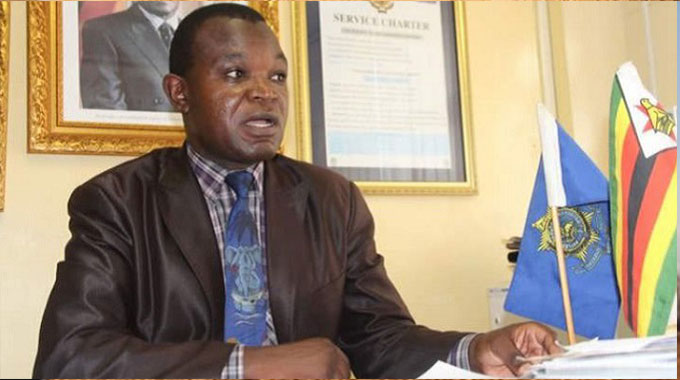 The Sunday News
Peter Matika, Senior Reporter
POLICE have expressed concern over the rise in murder cases countrywide after more than 50 people were killed in the country last month.
Most of the murder cases, added police, were related to love affairs, domestic and trivial disputes. 
National police spokesperson Assistant Commissioner Paul Nyathi said for the month of July alone police had recorded 51 cases of murder compared to 44 cases reported in July 2018.
"Most murder cases are associated with domestic disputes that can be resolved harmoniously. 
"Other crimes that have contributed immensely to these statistics are petty crimes, such as those of people fighting over insignificant things like change. Other cases that are a cause for concern are disputes that arise when people are intoxicated," said Asst Comm Nyathi adding that other cases were those of people attacked when they were robbed by assailants.
He said another worrying dimension that had contributed to the rise in murder cases was associated with illicit love affairs. 
"Giving an example to cases that occurred in Bulawayo and Masvingo, where people were unfortunately murdered in cases of love affairs. We therefore urge members of the public to desist from having rendezvous at secluded places or having sexual dates with people they barely know at places such as lodges," said Asst Comm. Nyathi. 
He said police were conducting awareness campaigns to conscientise societies on settling disputes without having to resort to violence, as in most cases they resulted in deaths.
"There are so many ways of resolving disputes without having to resort to violence. 
"People can engage mediators, mature adults or counsellors. Also in order to prevent these crimes there is a standing ban on carrying of weapons. 
"We are also urging the public to co-operate with law enforcement agents when conducting their duties," said Asst Comm Nyathi. 
He noted that police had engaged various stakeholders of society in preventing crimes of murder.
"We have engaged various stakeholders in putting an end to these crimes. We are working with civic leaders, community leaders, churches and many other influential people," said Asst Comm Nyathi.
@peterkmatika